If you're having a Peaky Blinders event you will want to hire the original Peaky Blinders magician Russ Appleby. By combining traditional con games made popular at race meetings up & down the country with stunning sleight of hand, psychological subtlety, an appealing charm and quick wit he creates truly amazing moments for you and your guests.
Instinct's a funny thing so use yours, watch the video & get in touch
here
to hire the first Peaky Blinders magician, Russ Appleby & may you be in heaven a full half hour before the devil knows you're dead!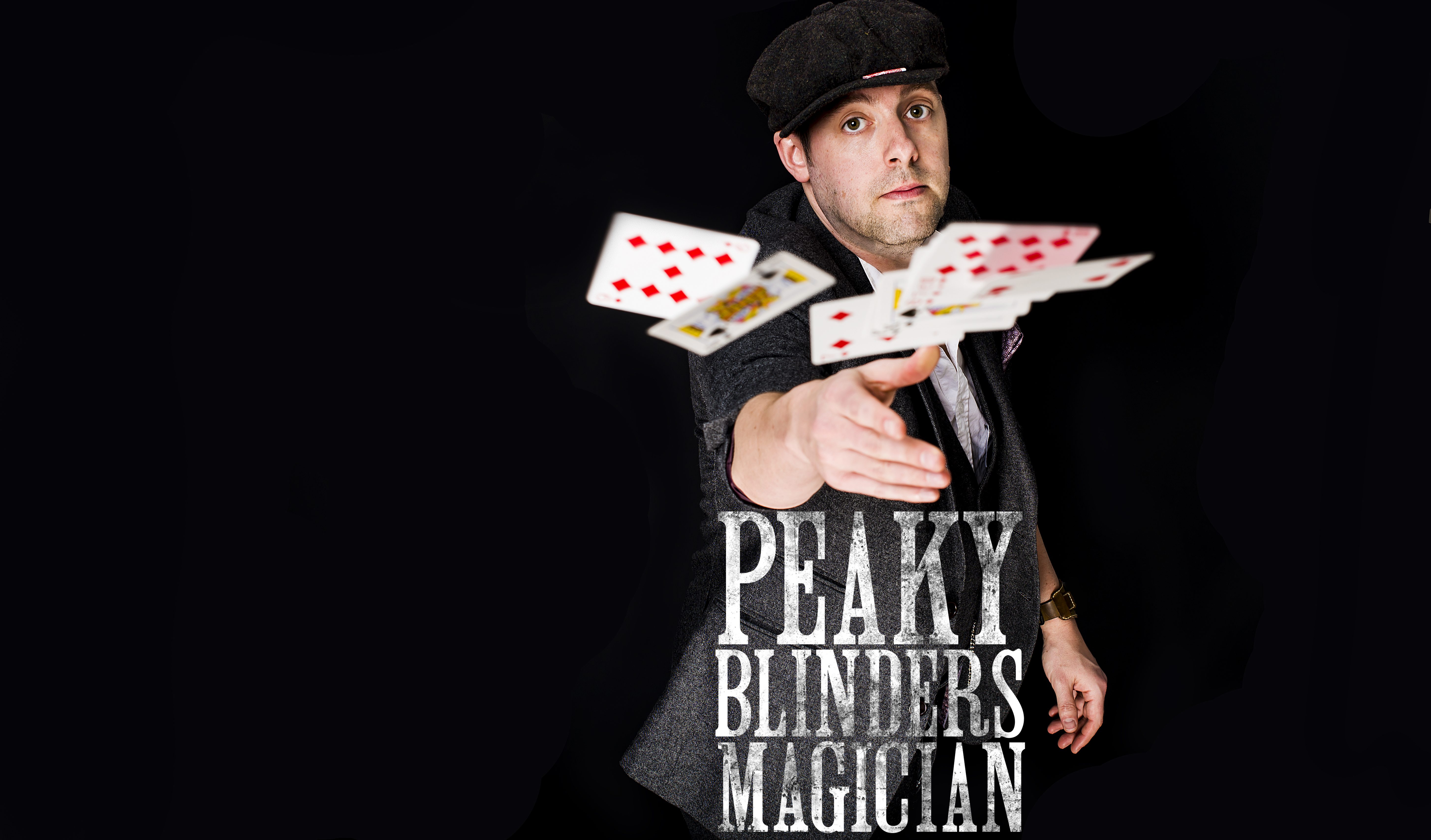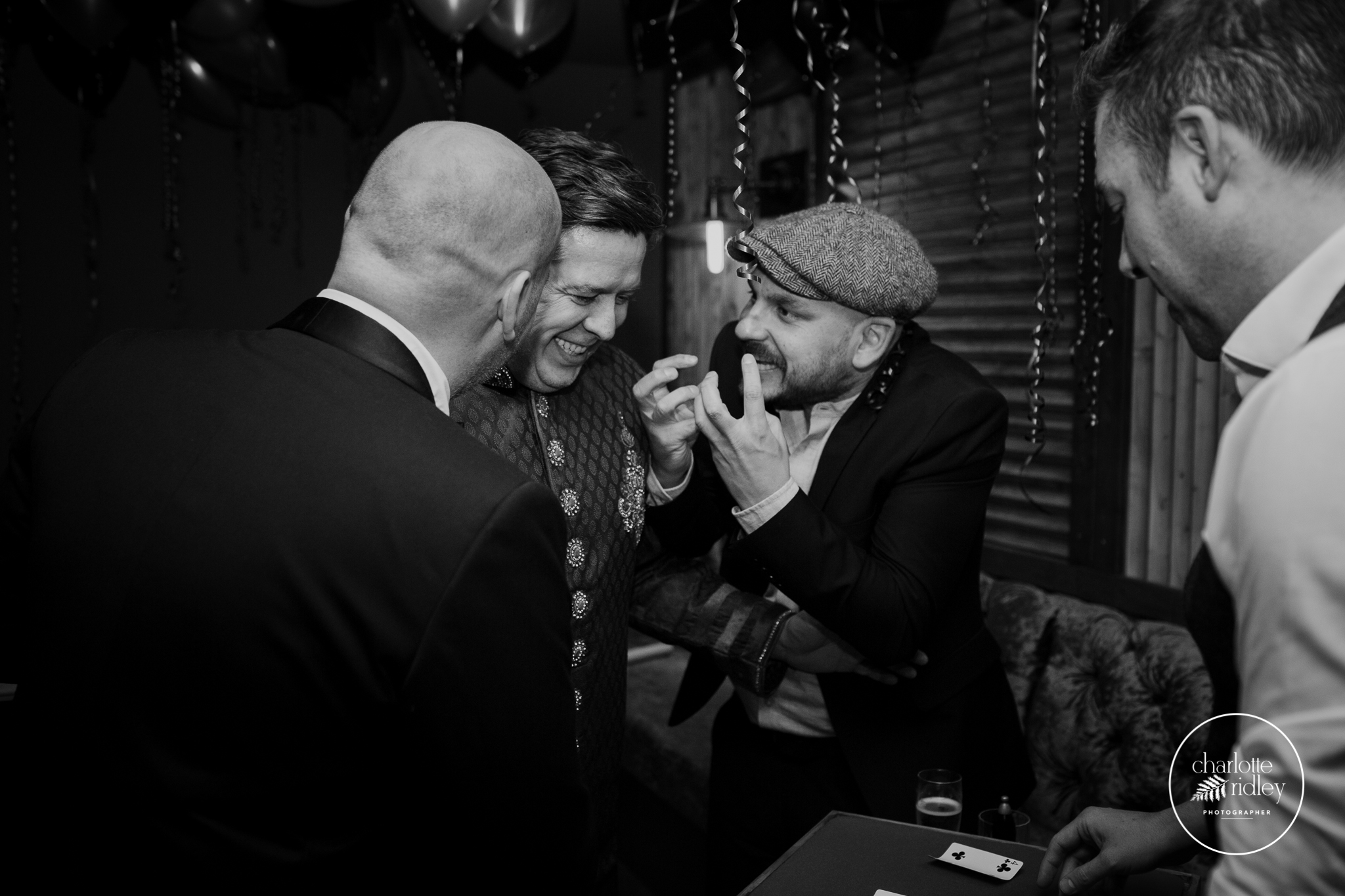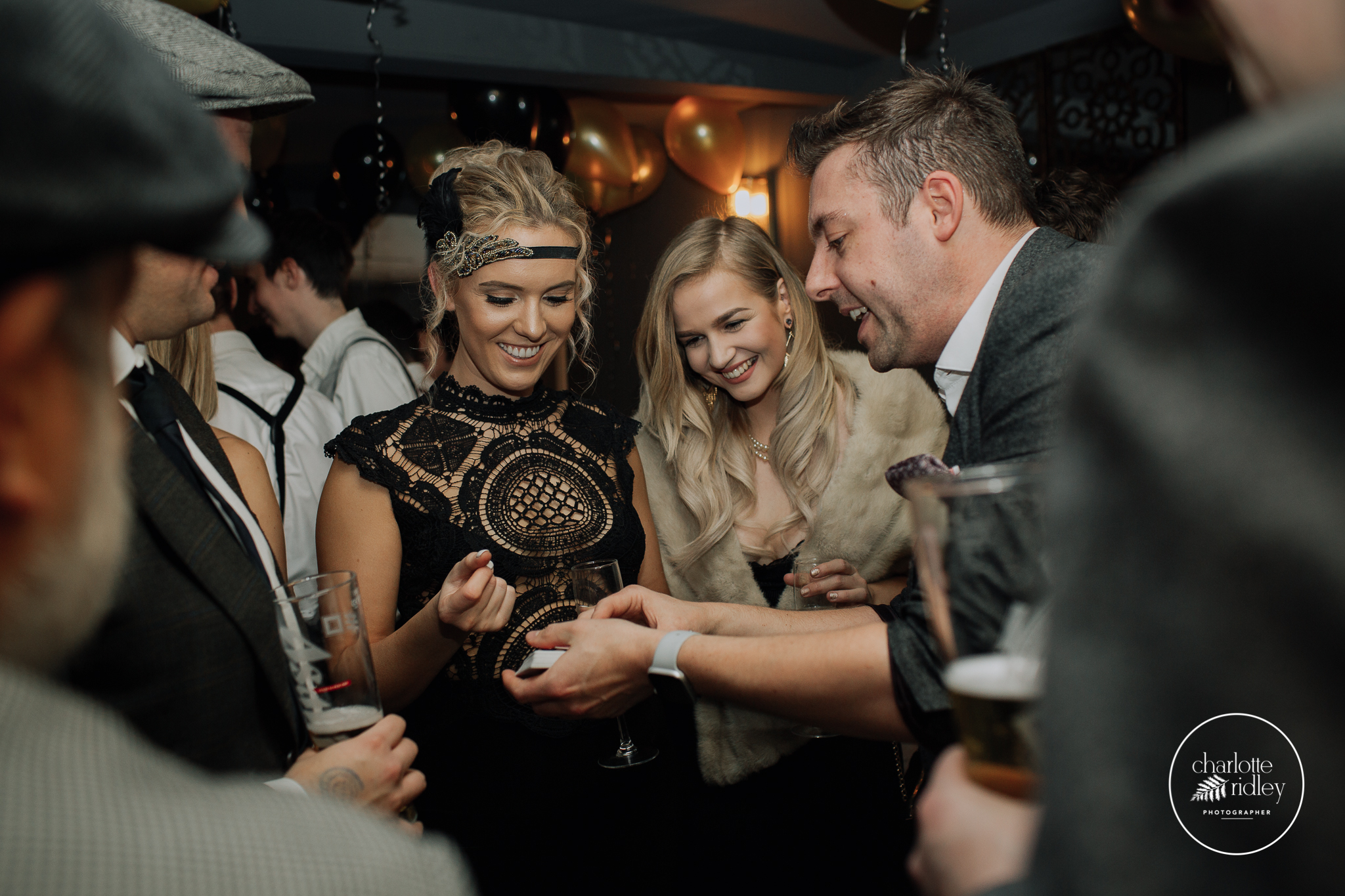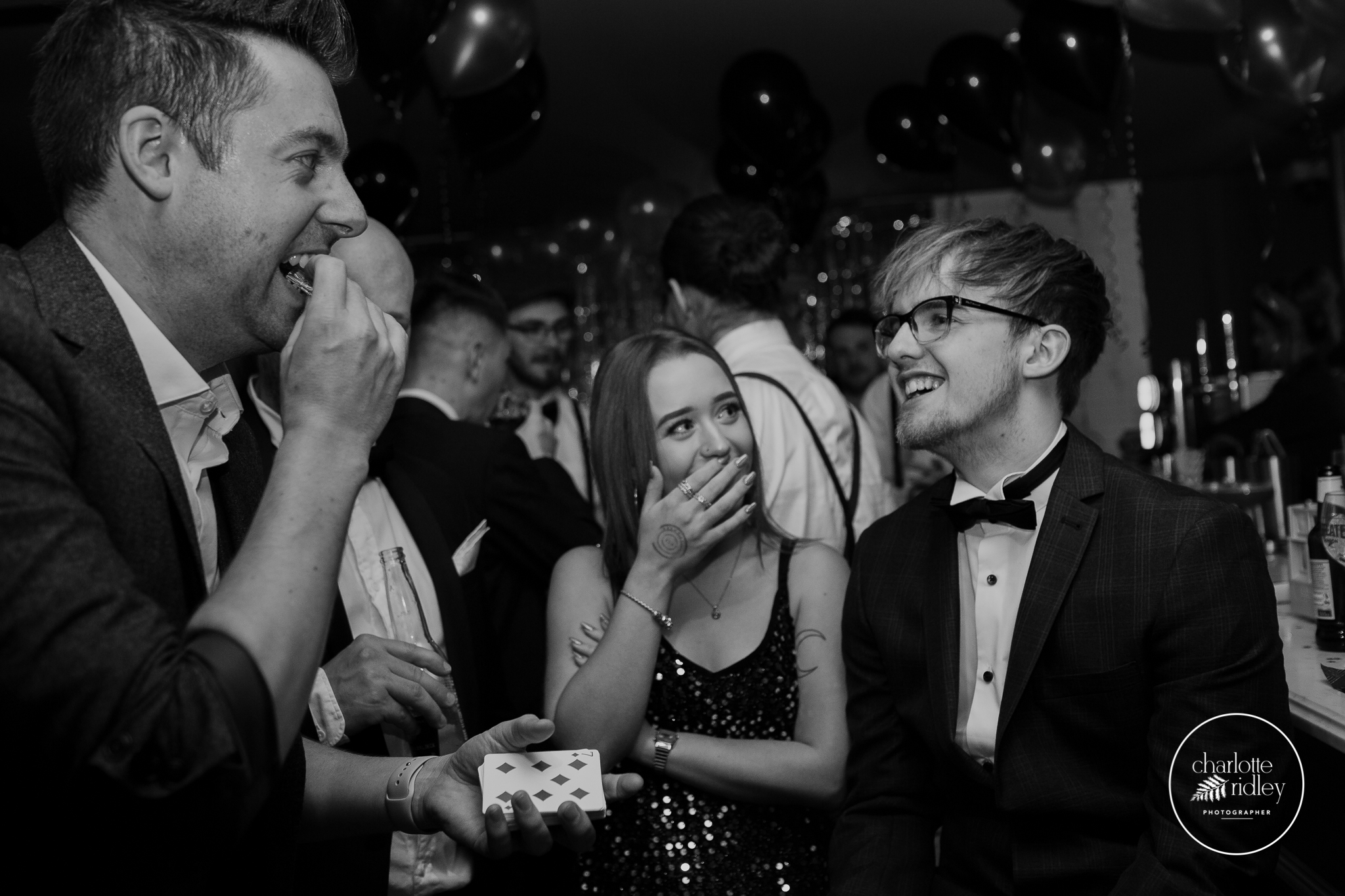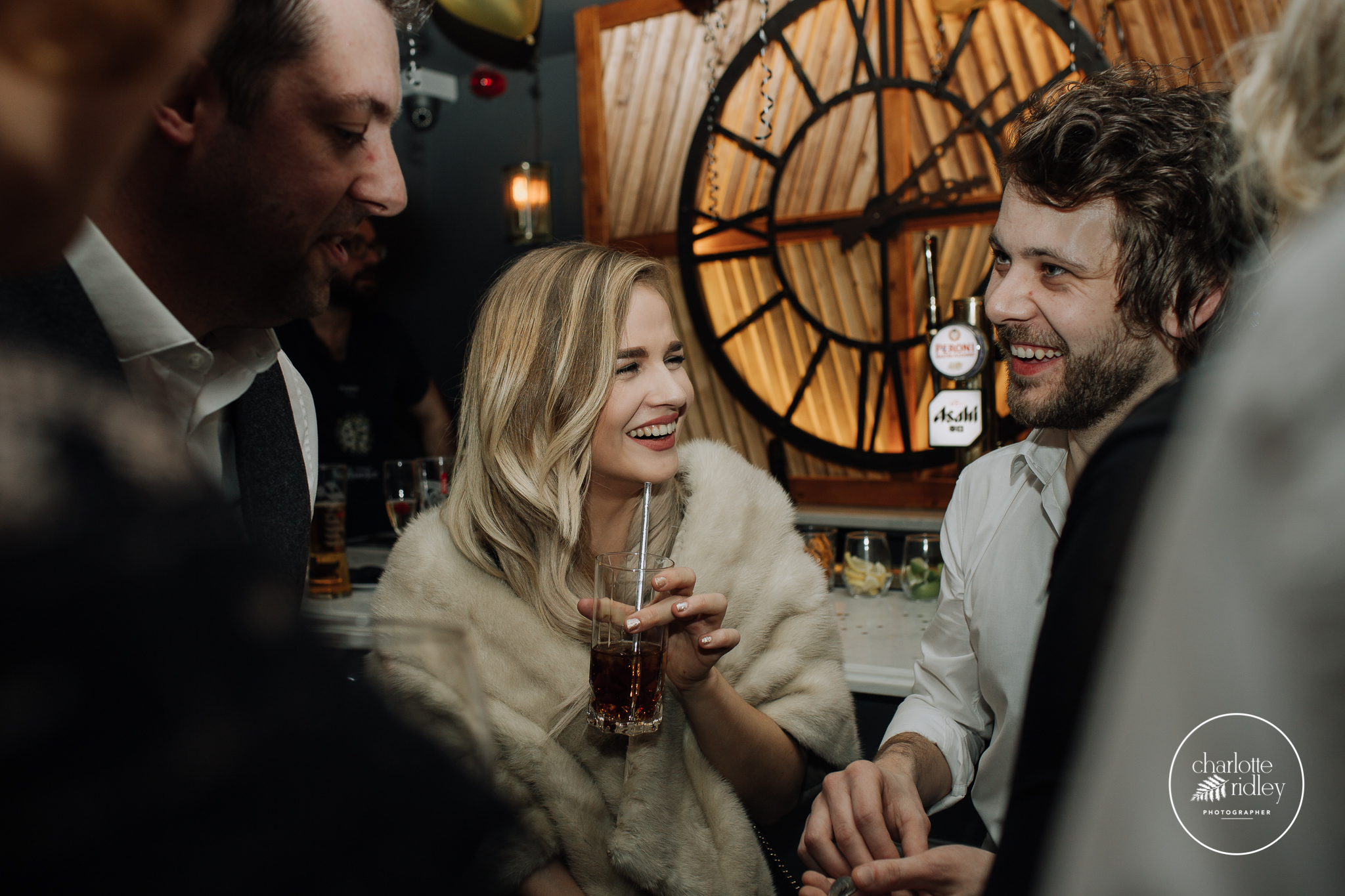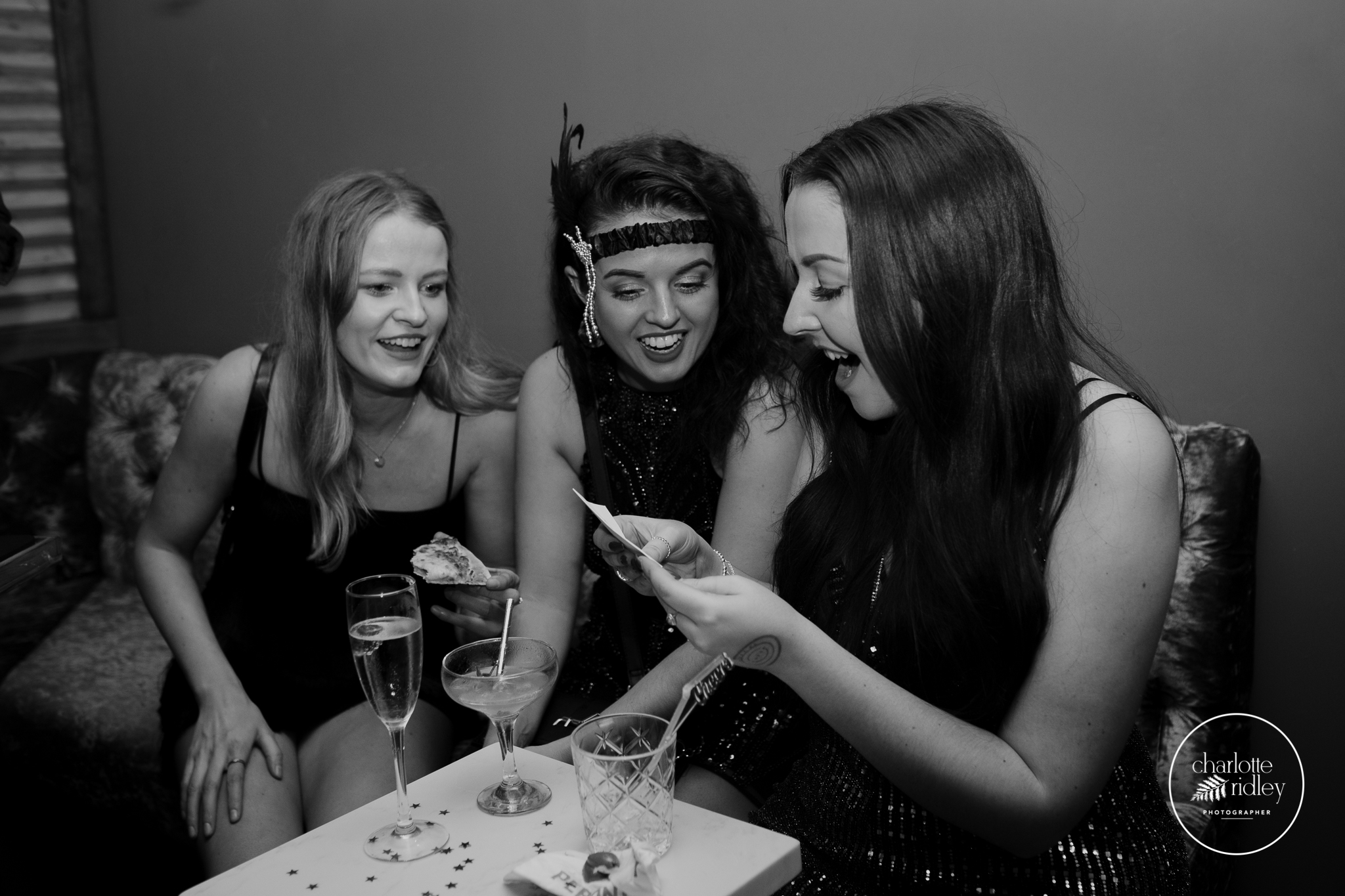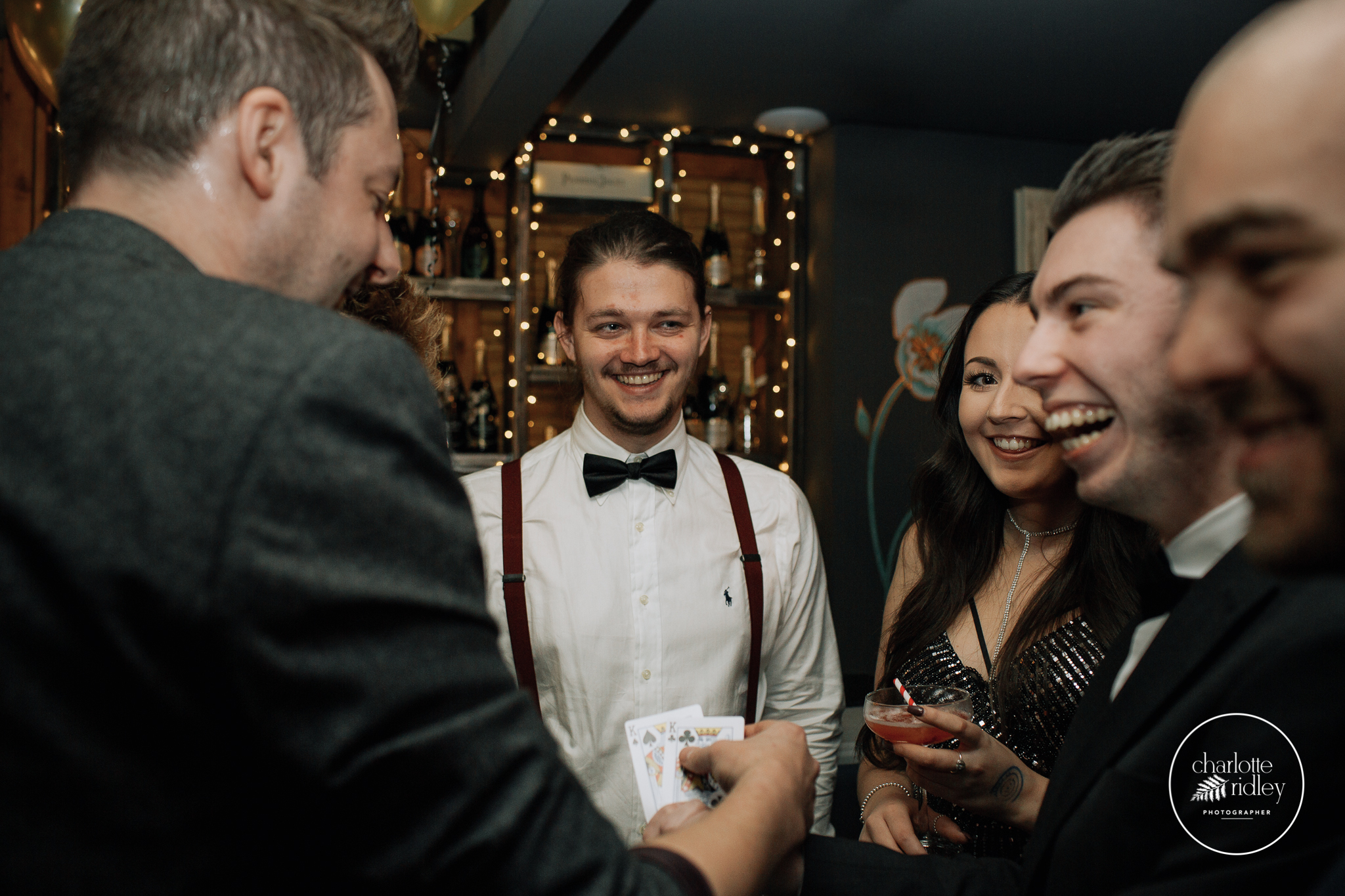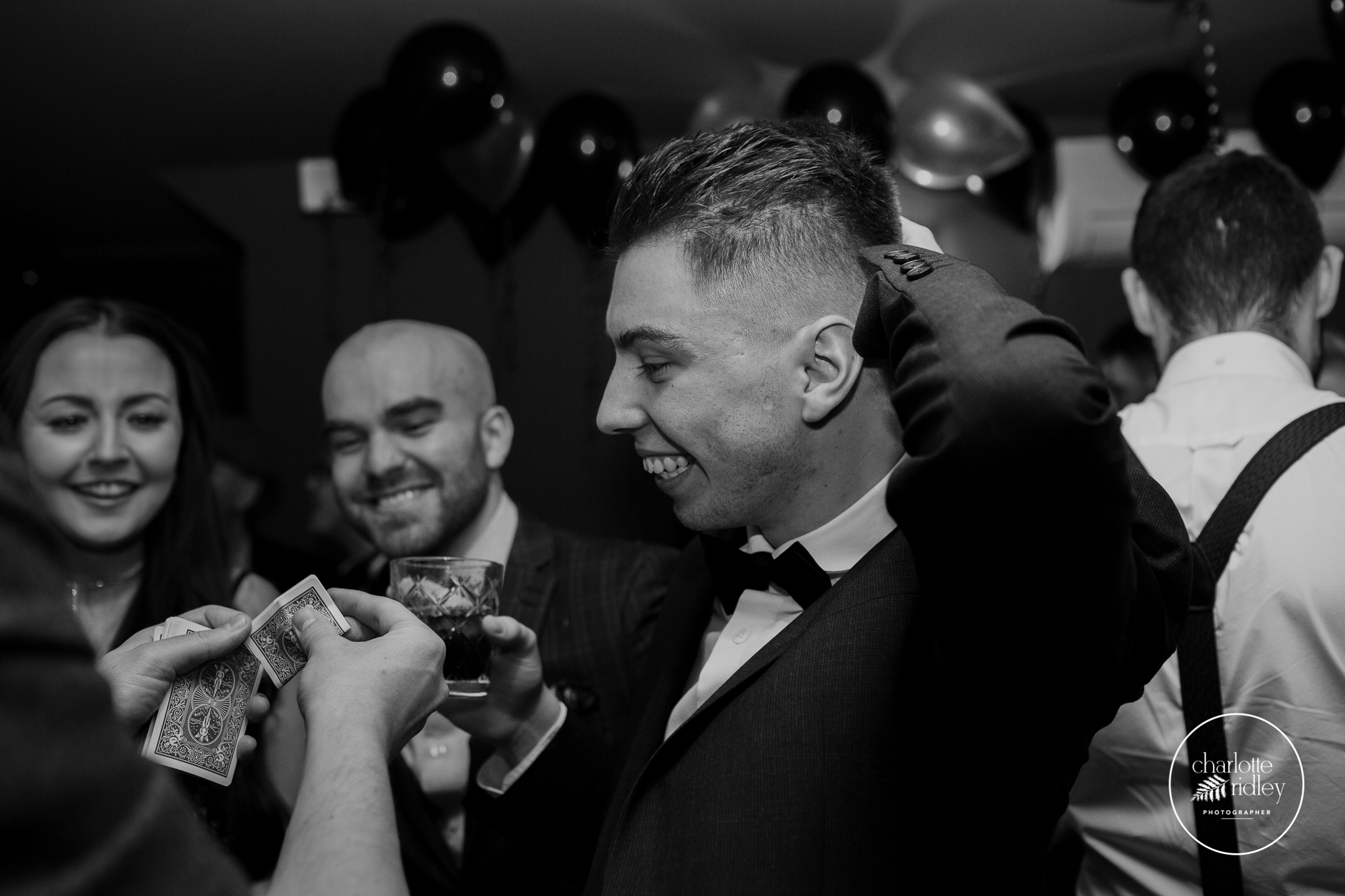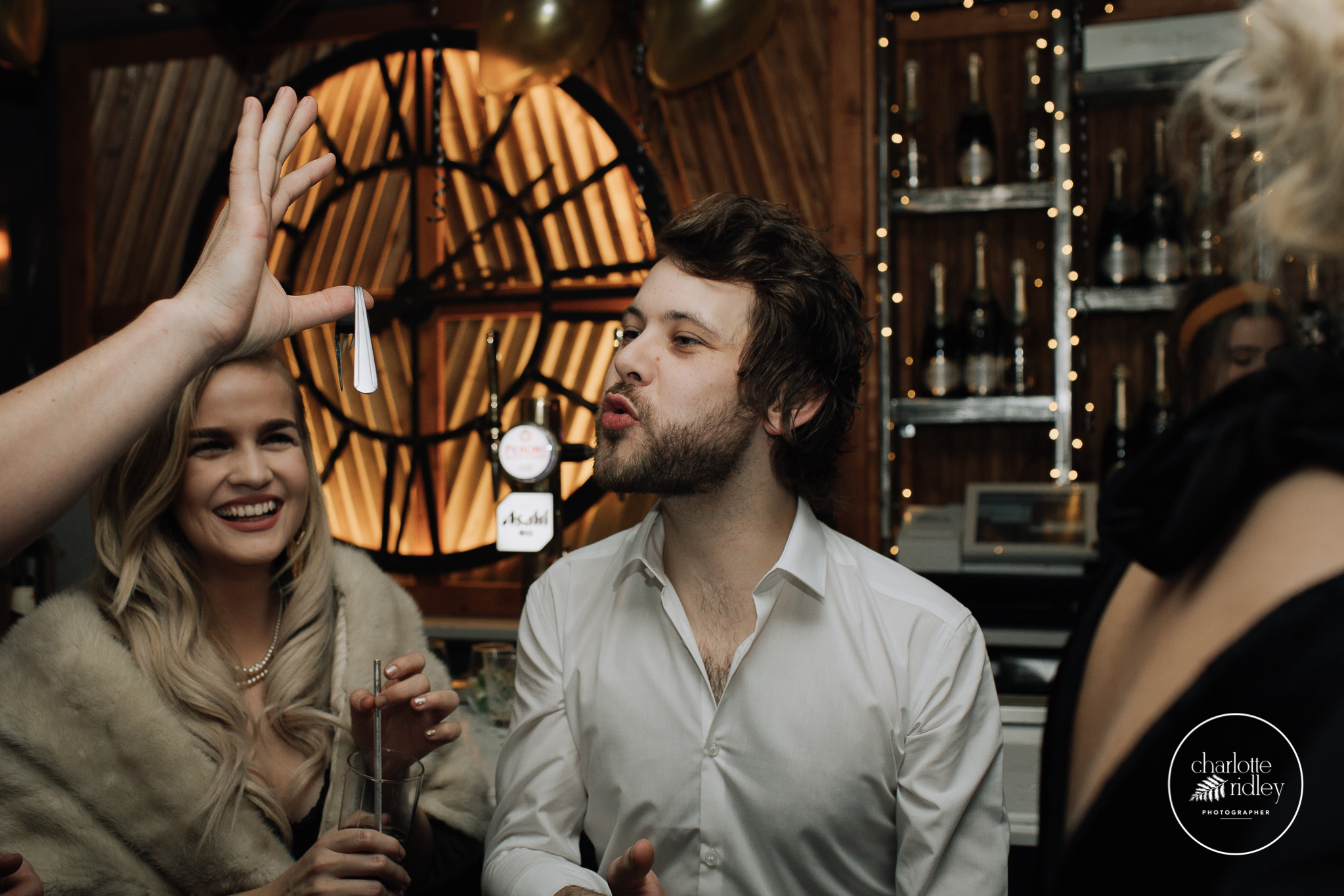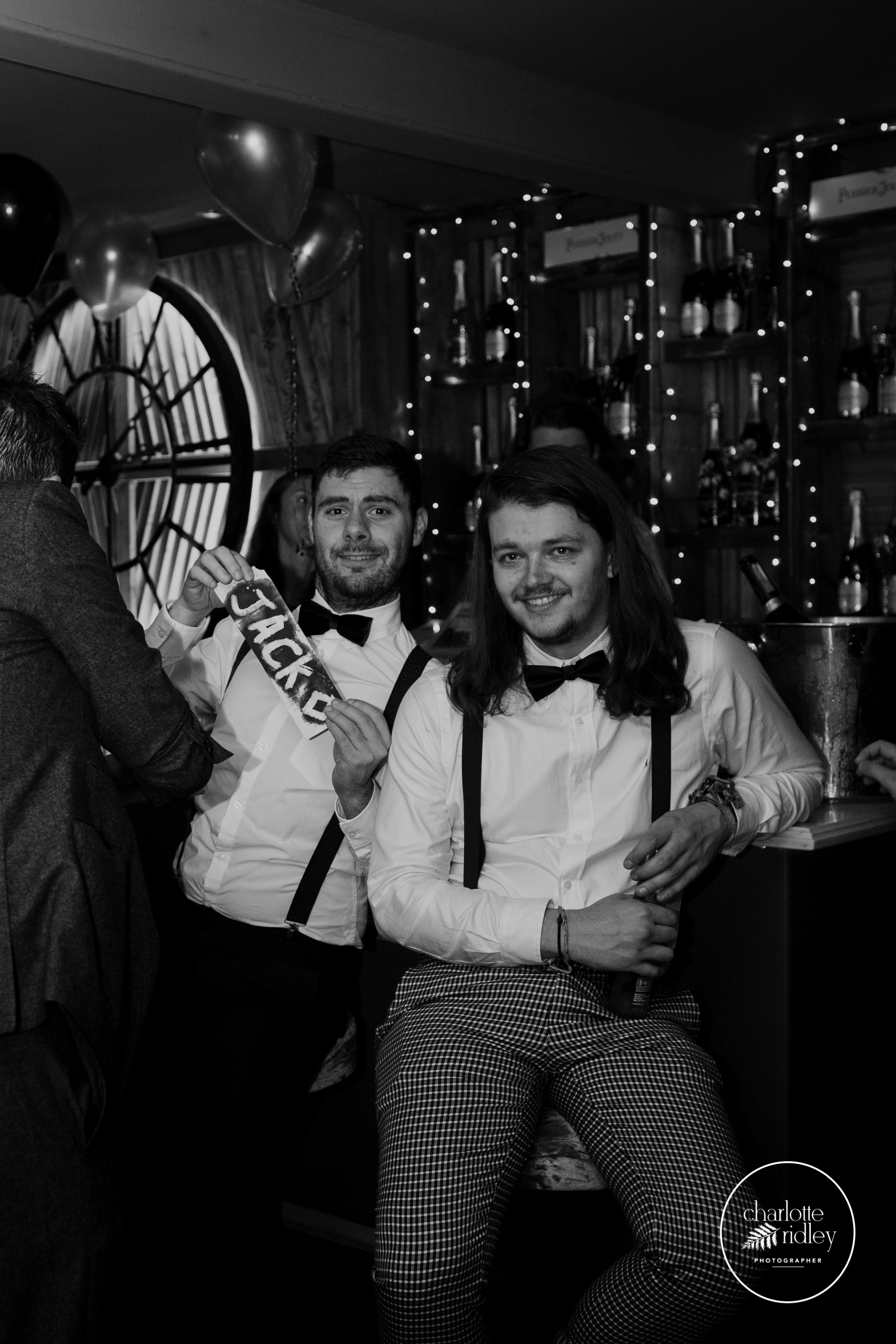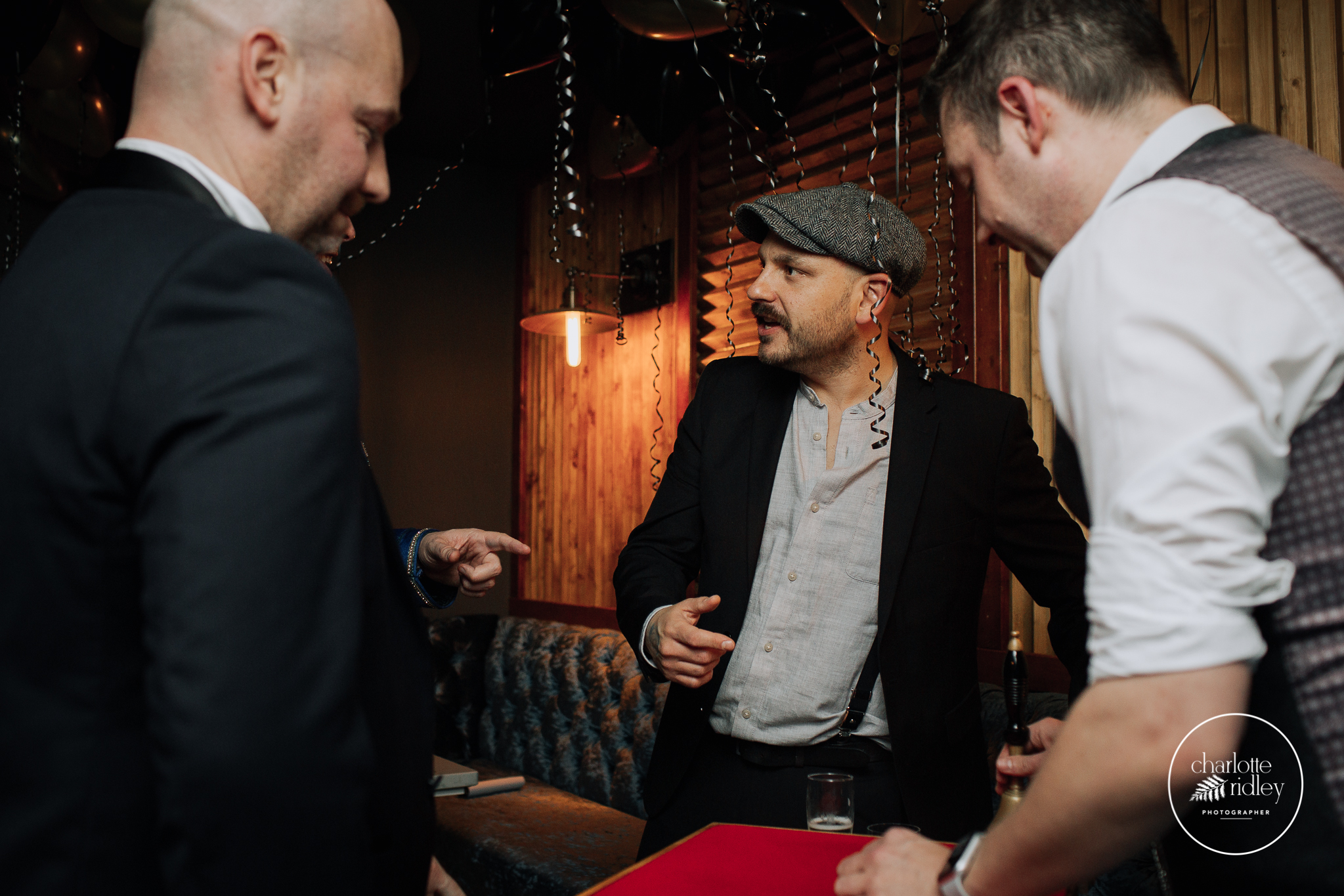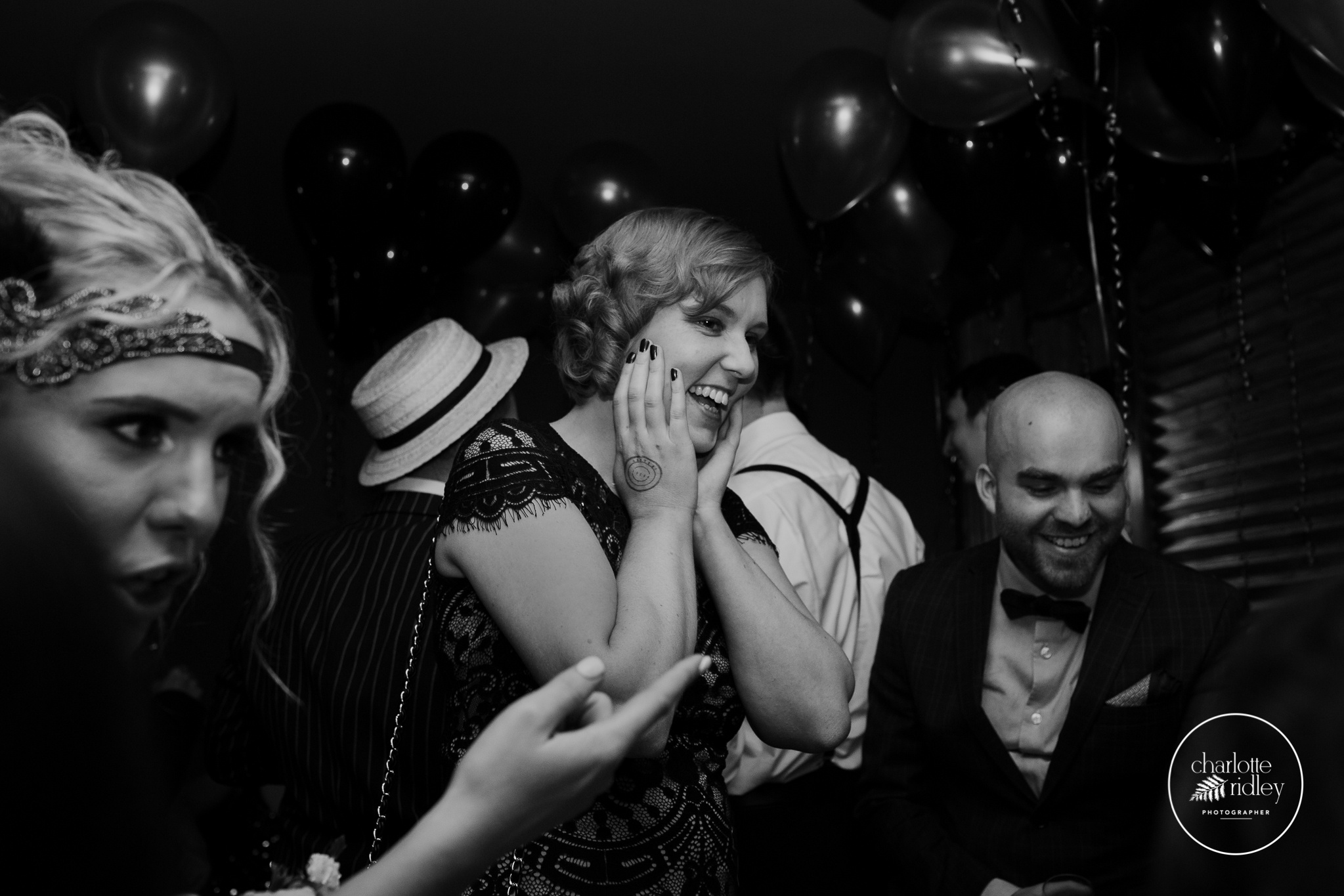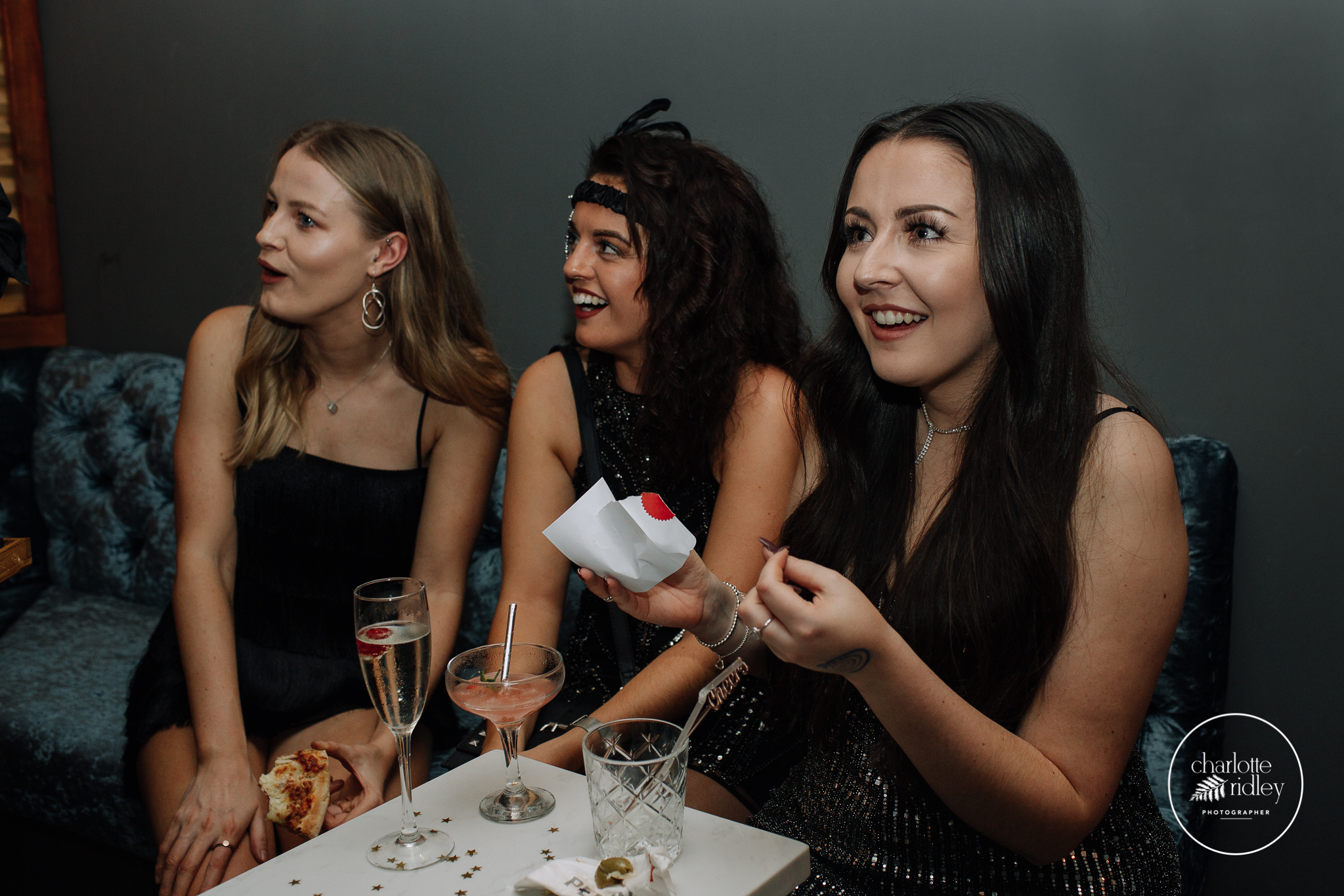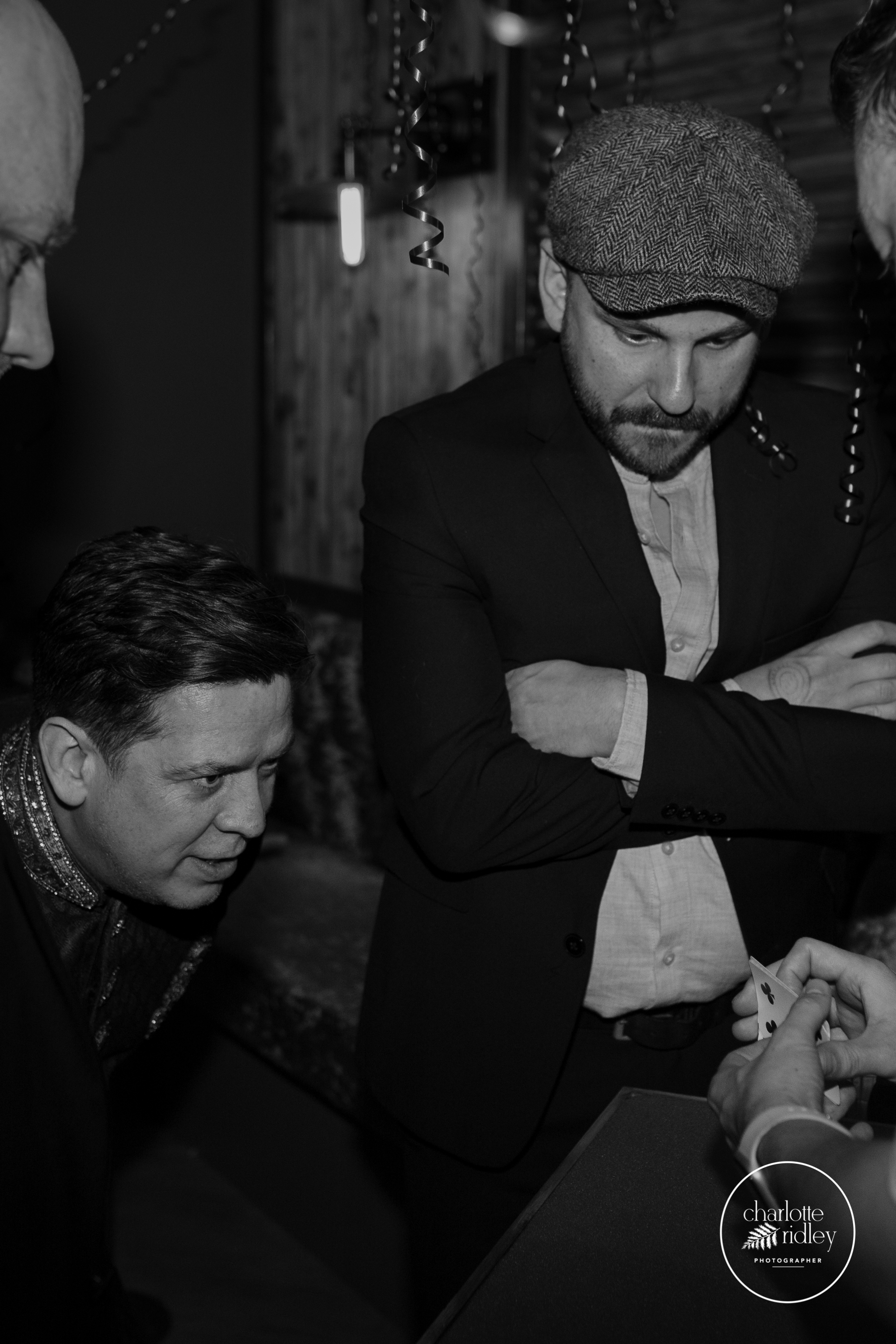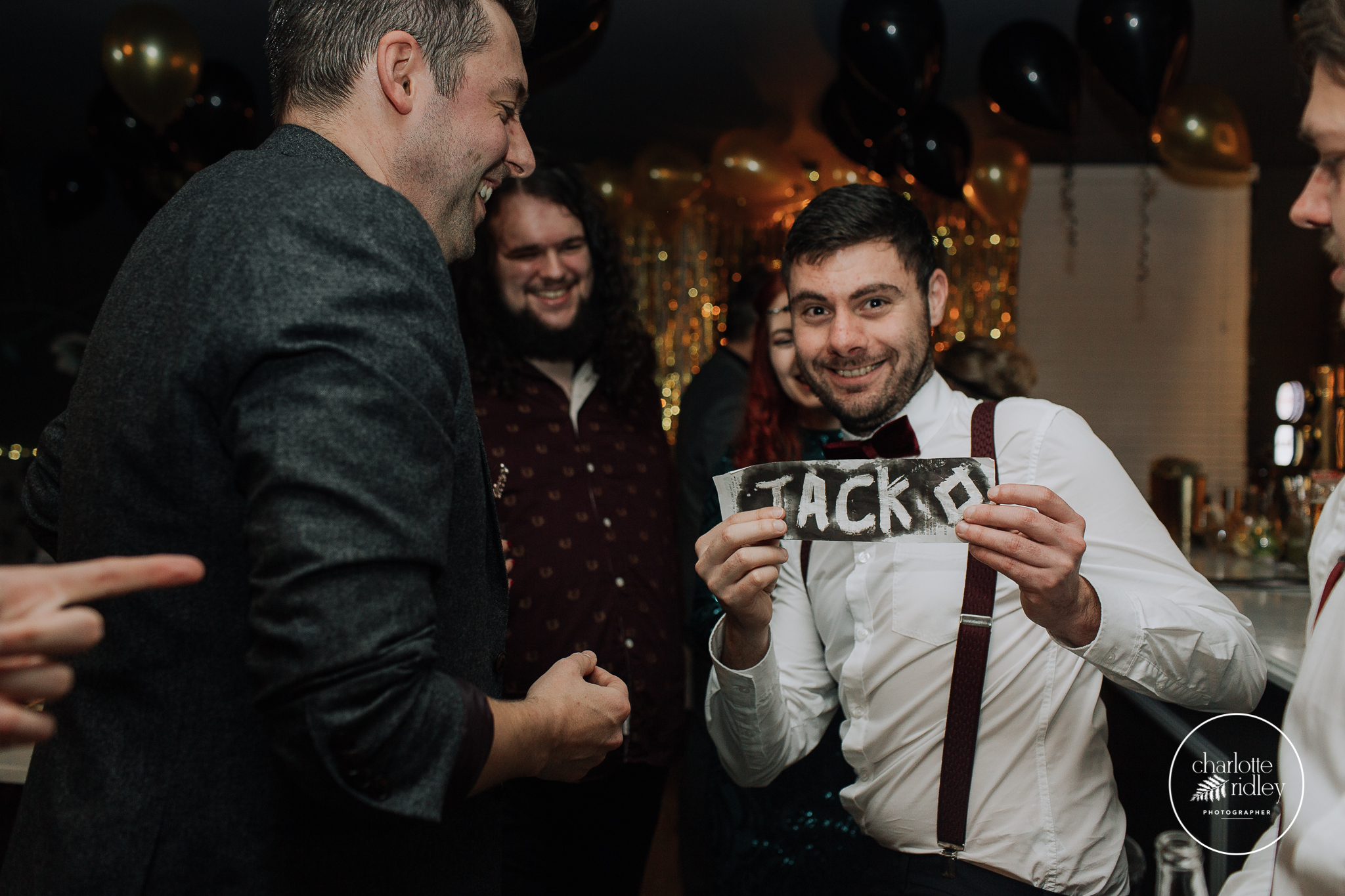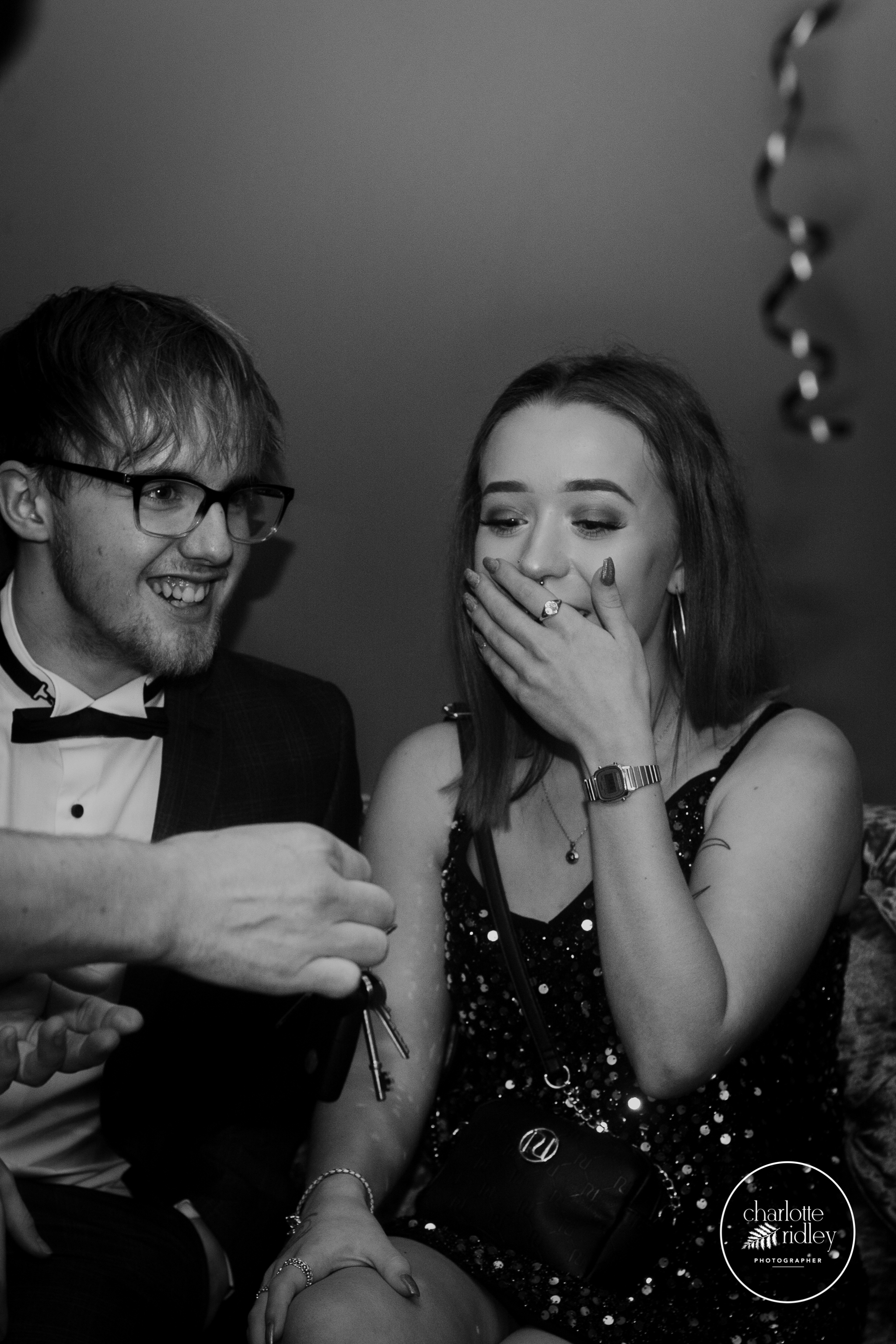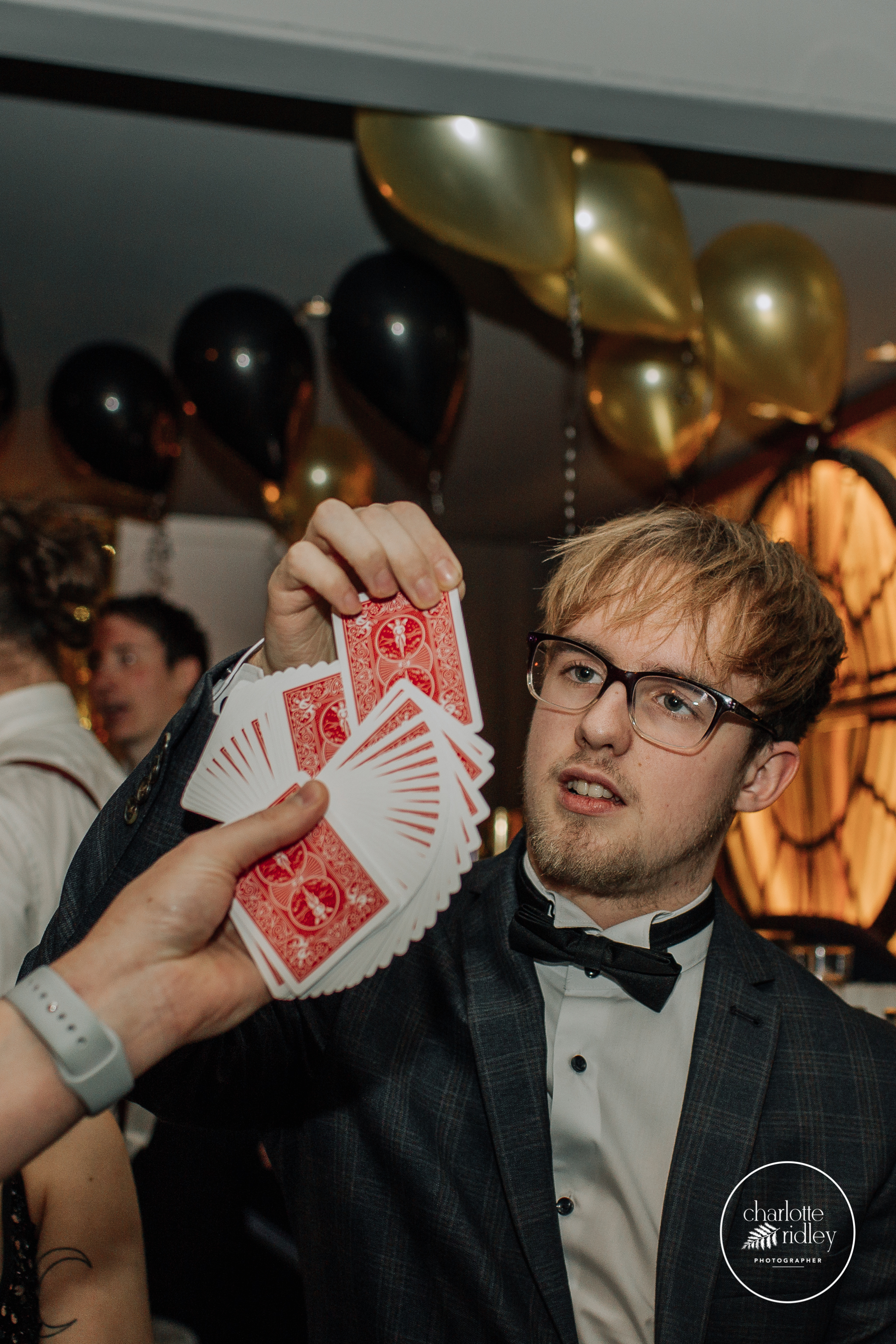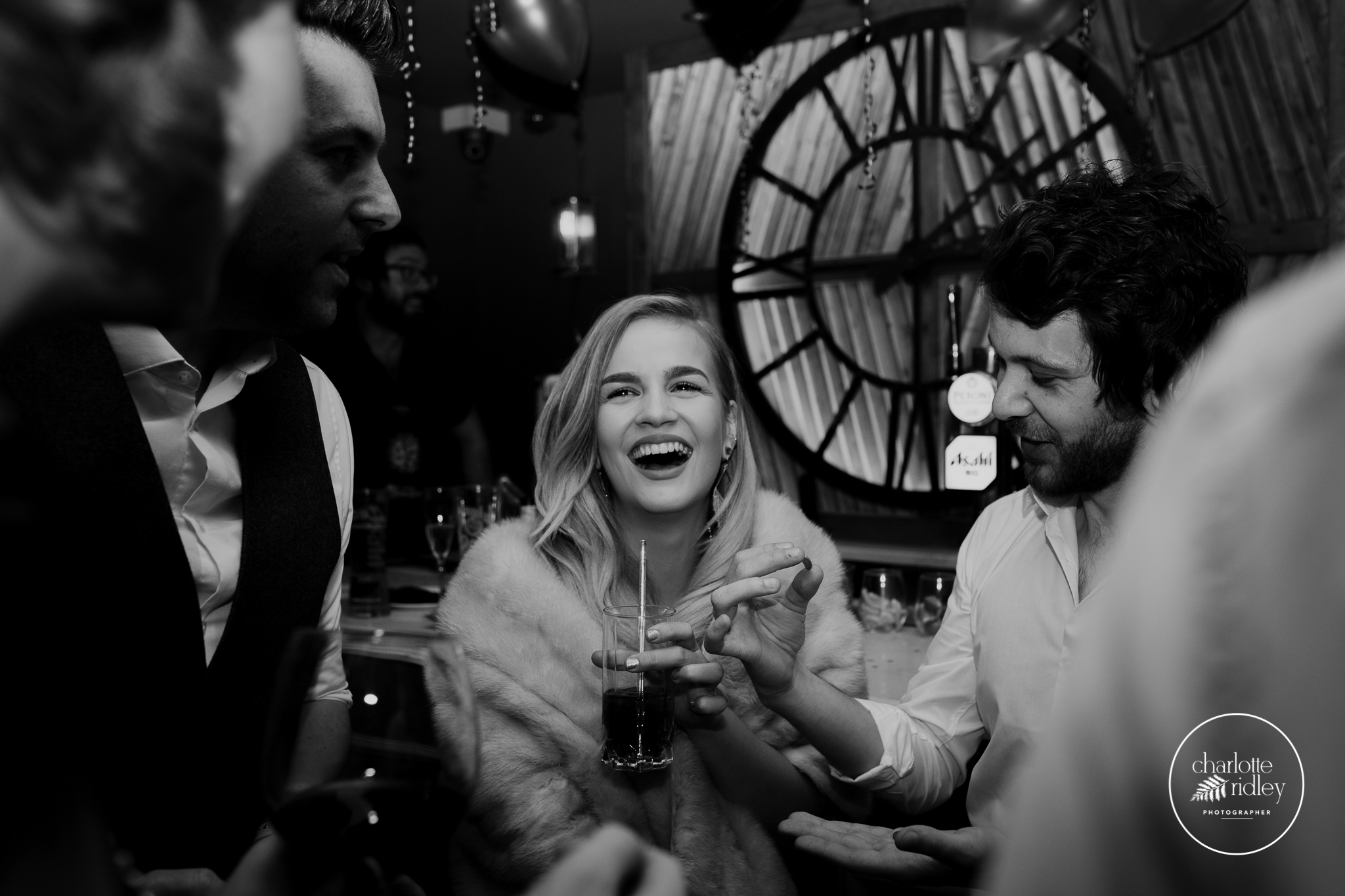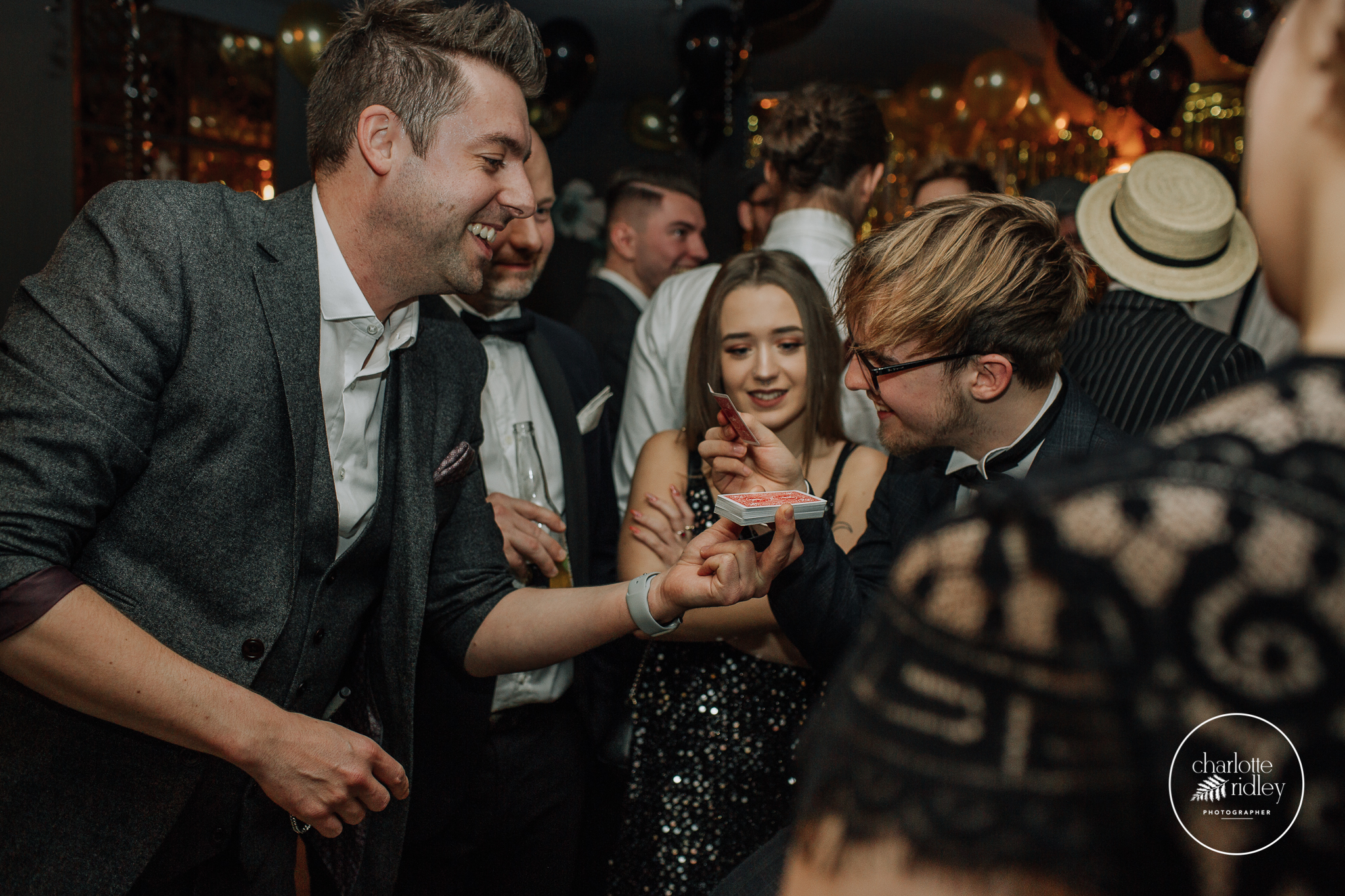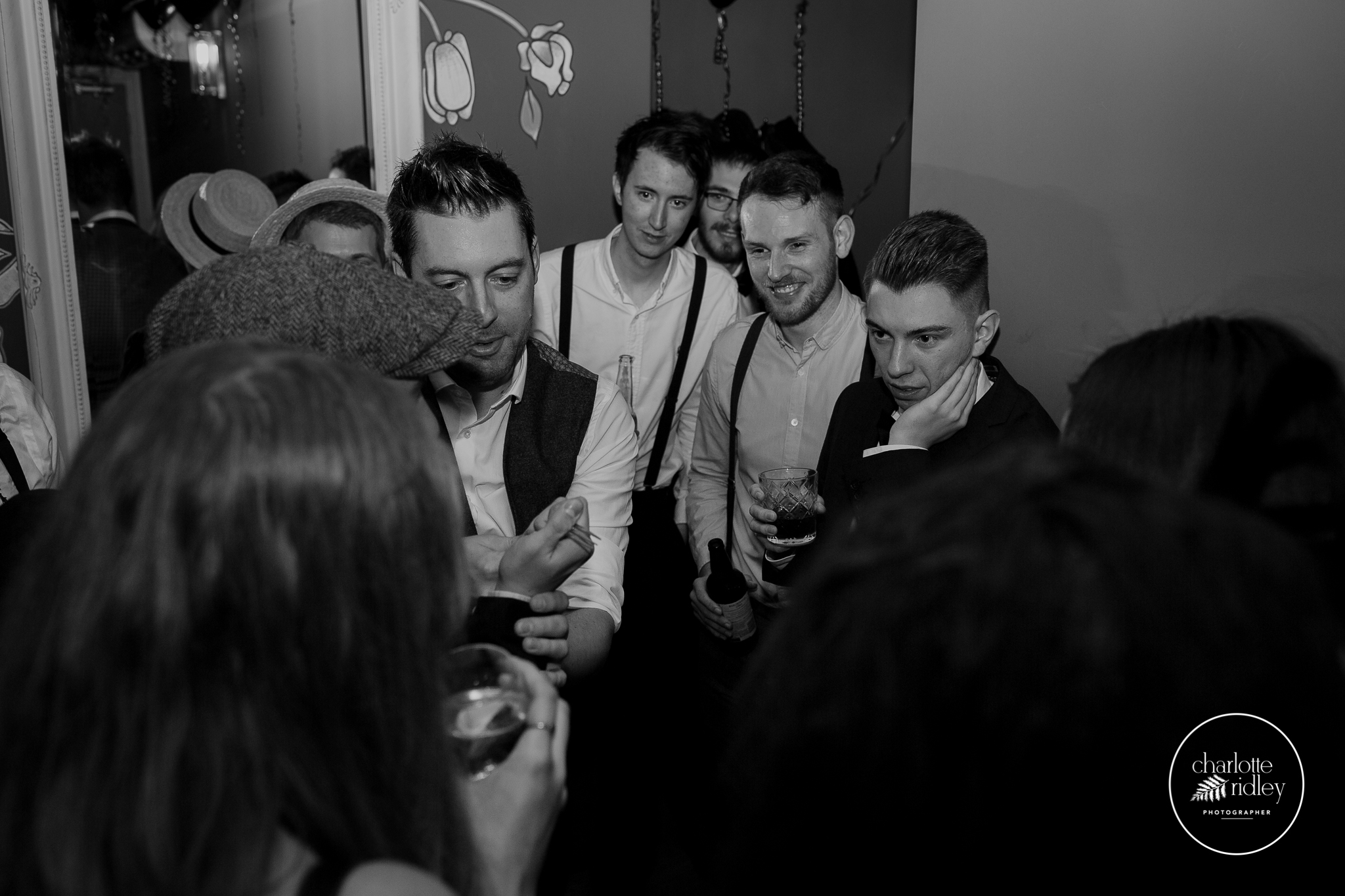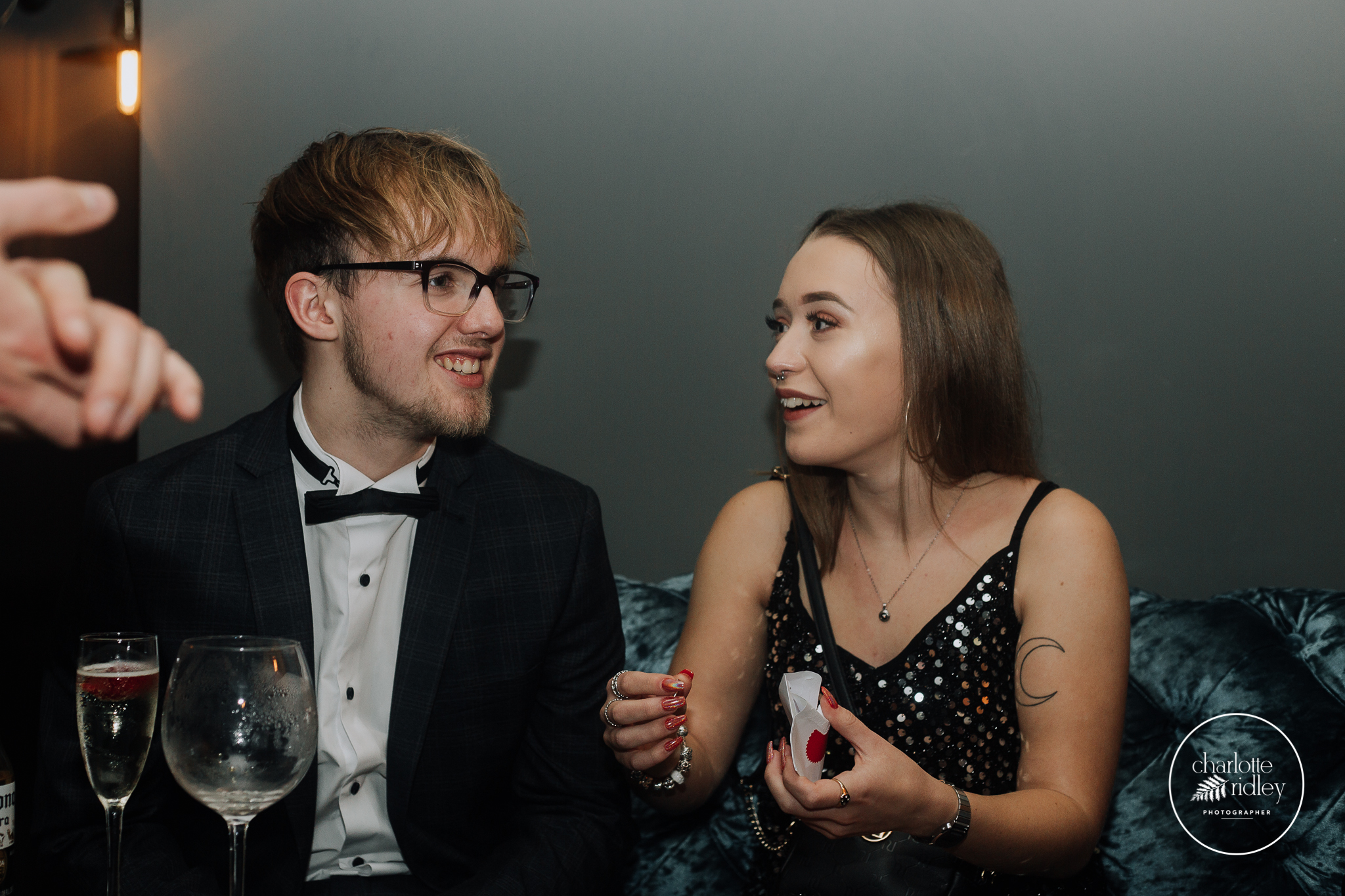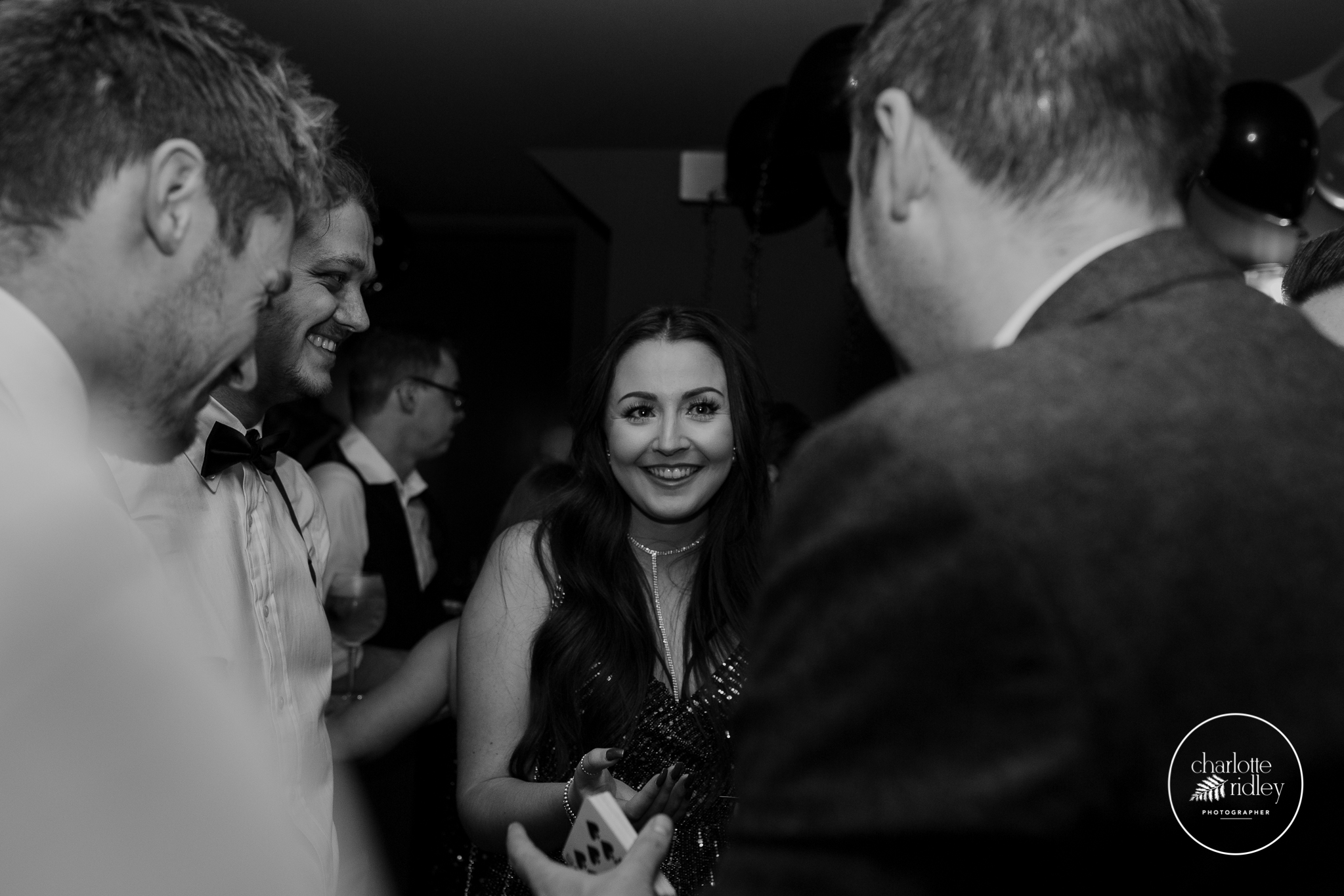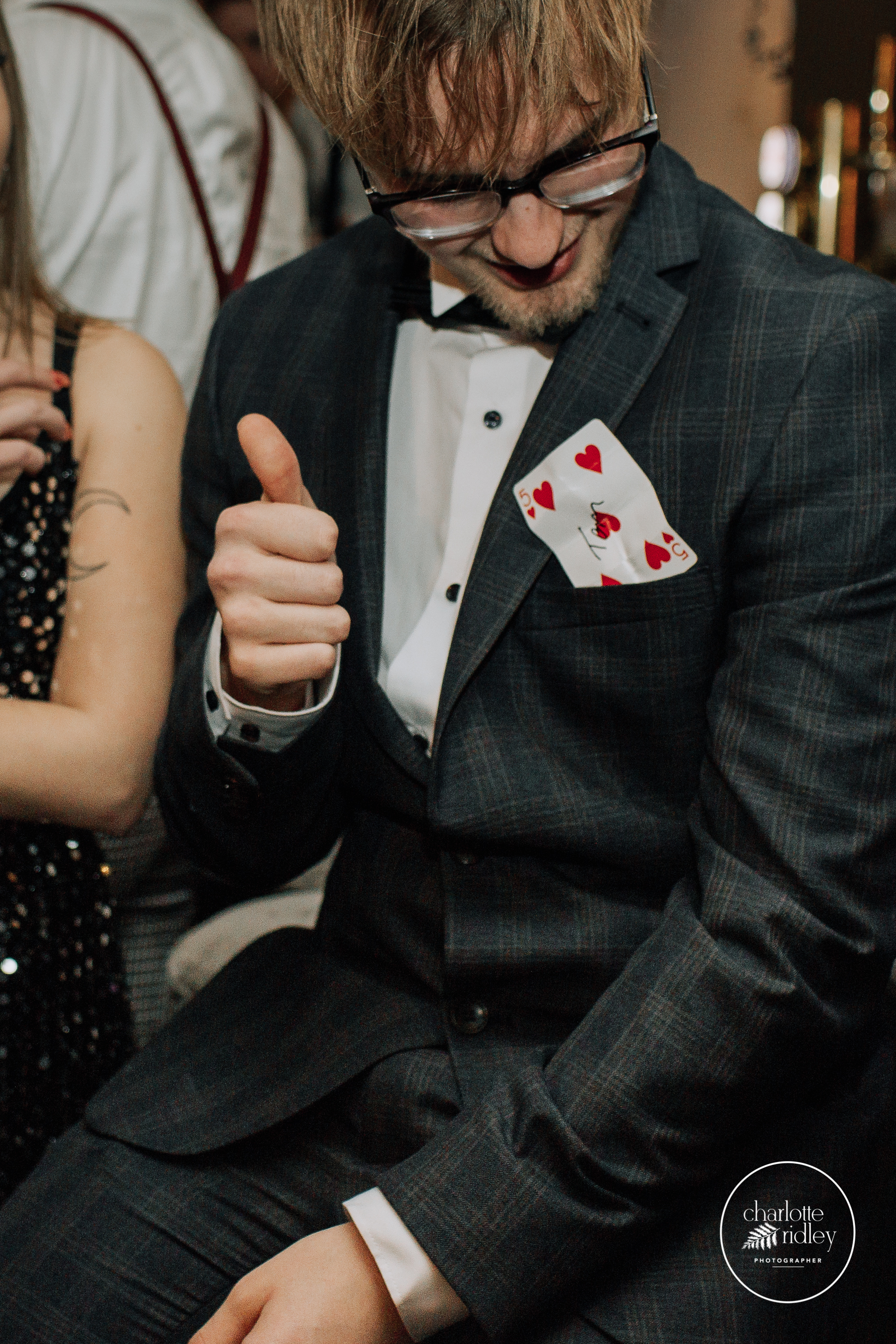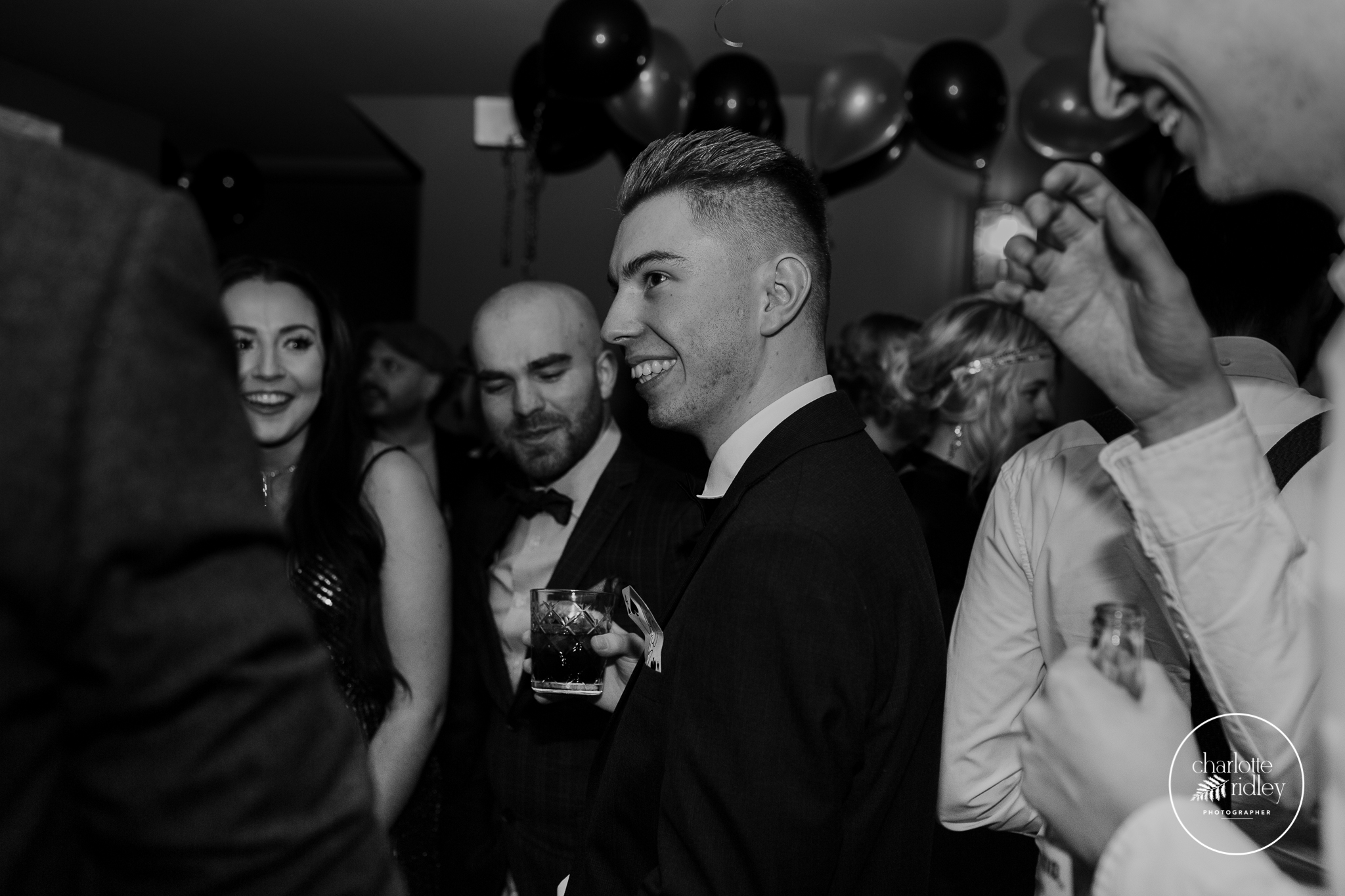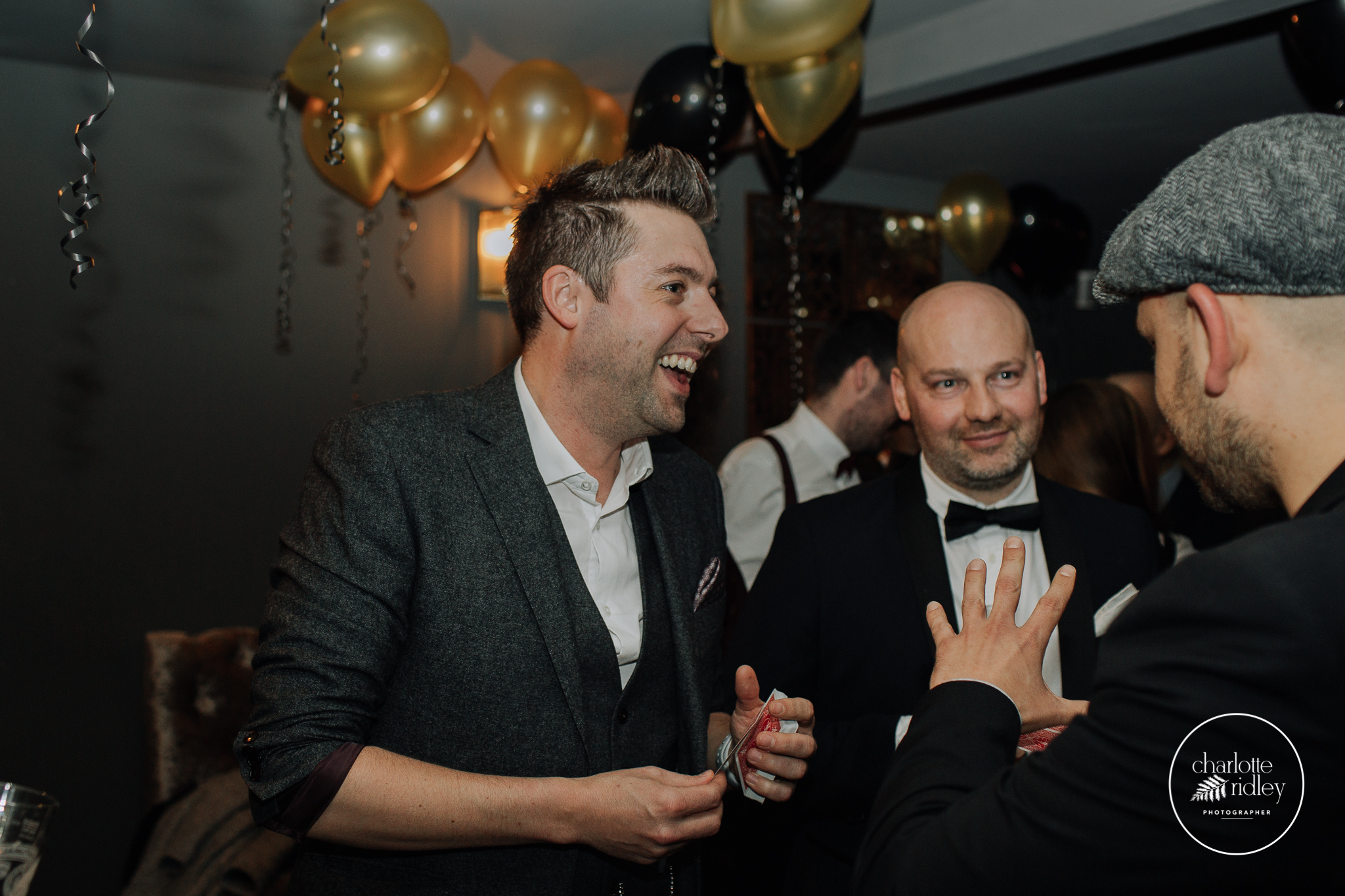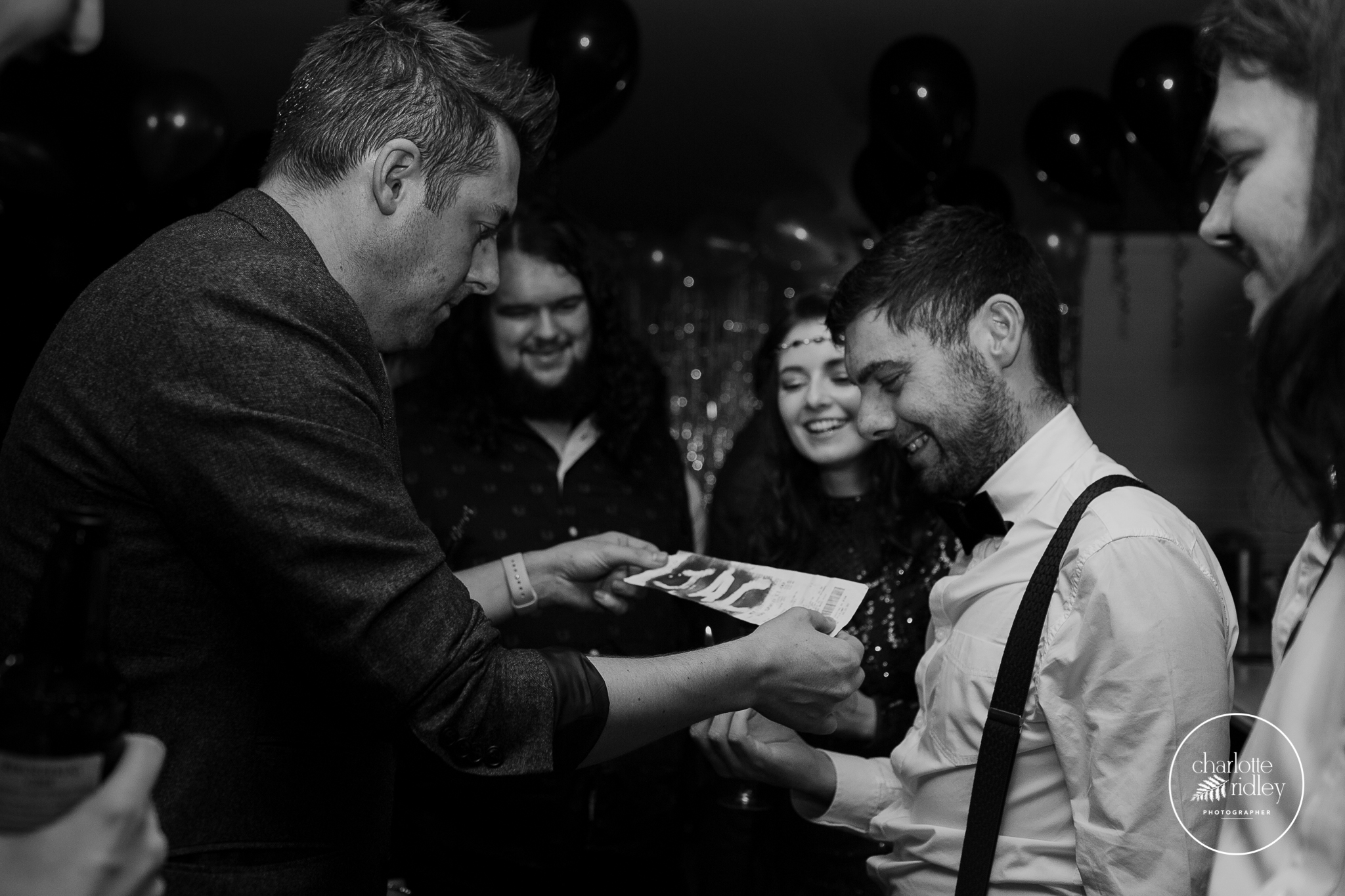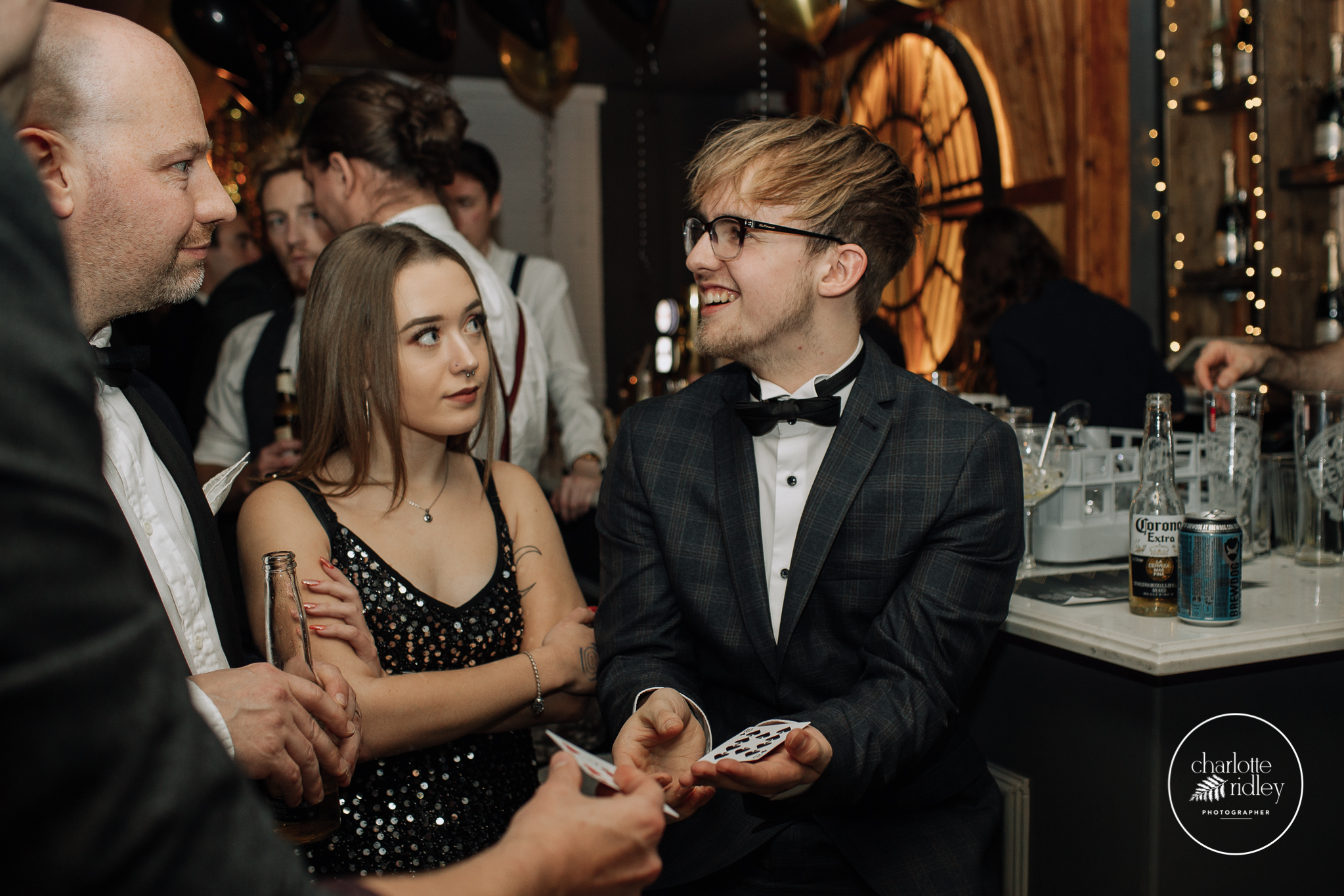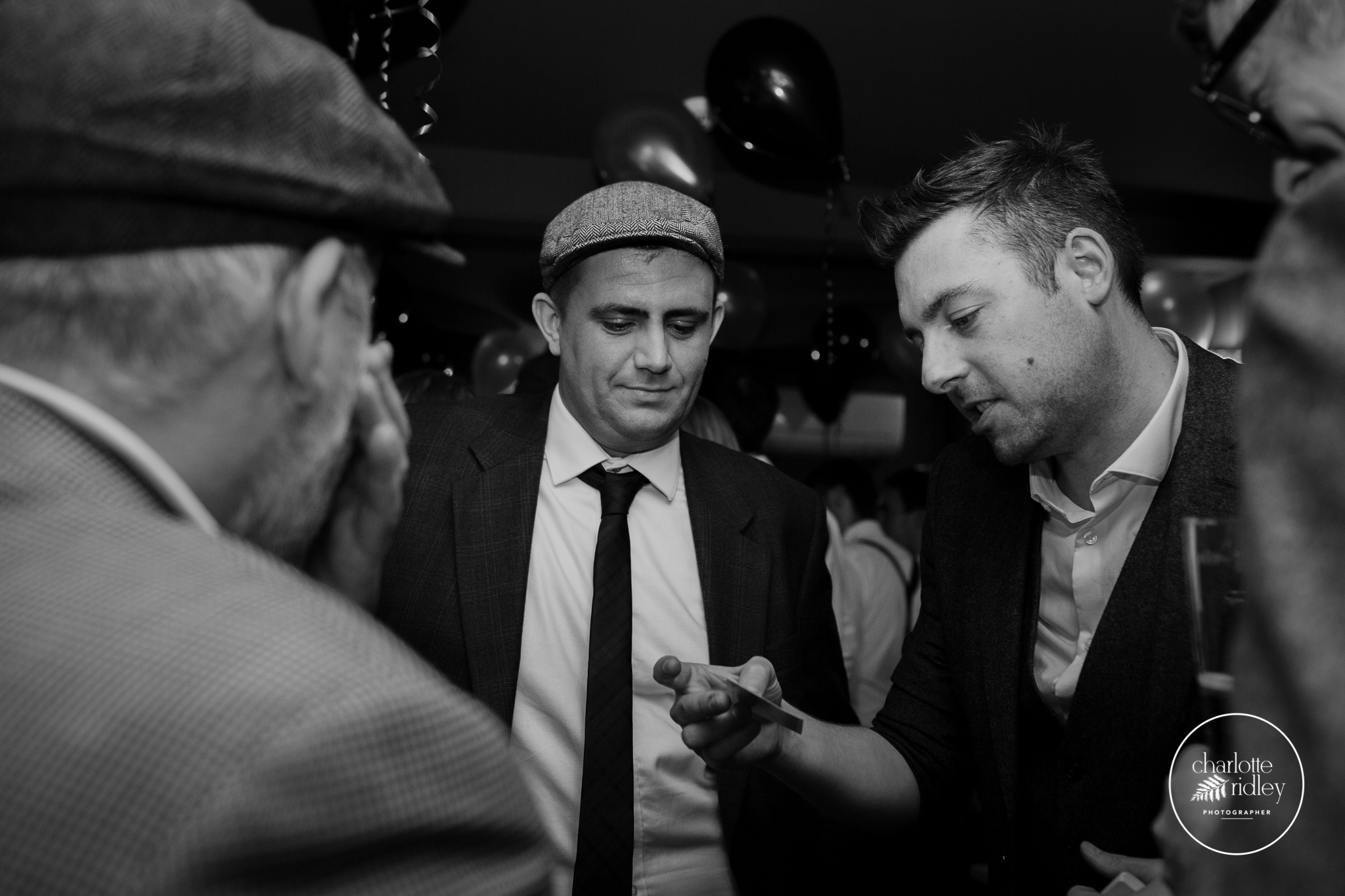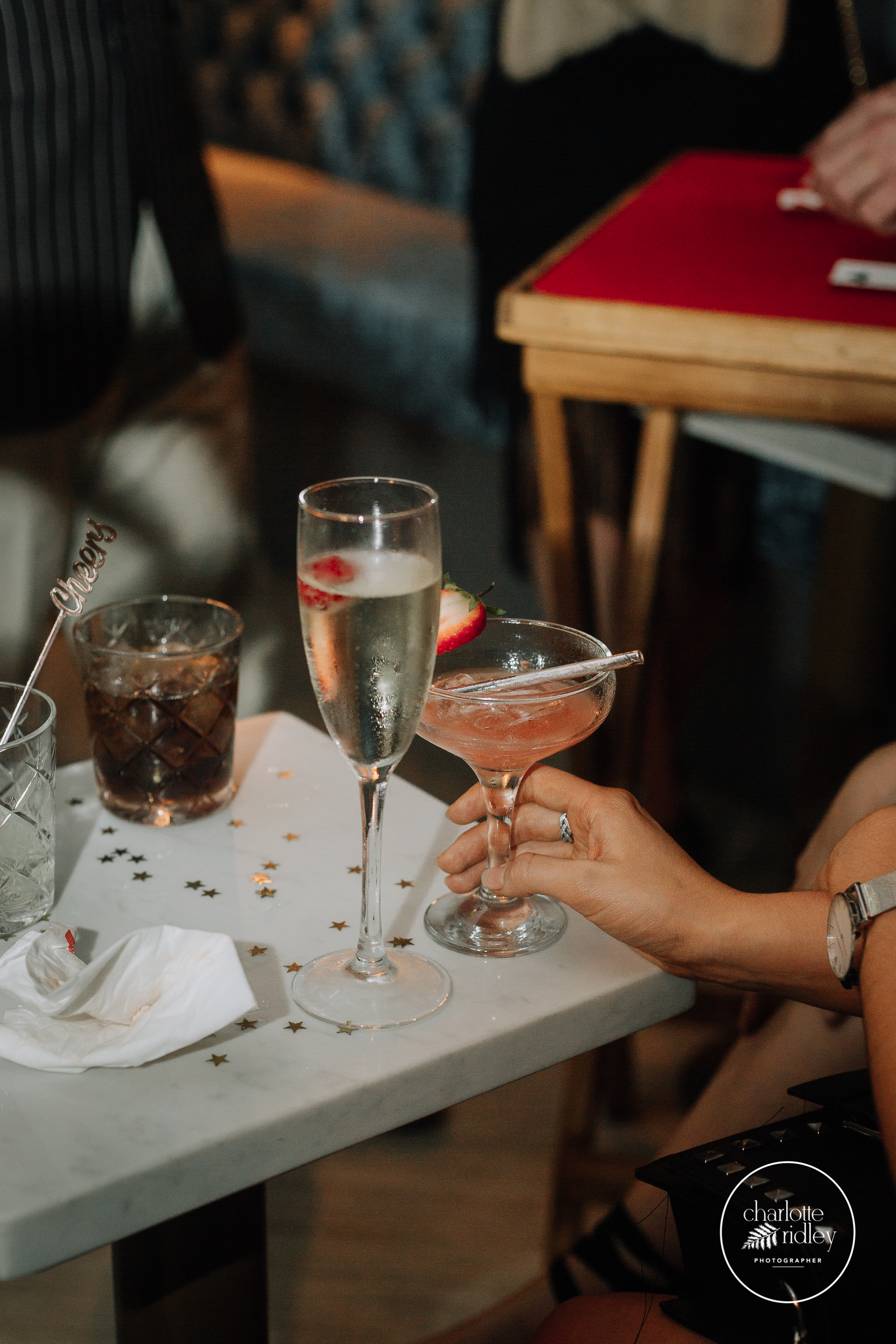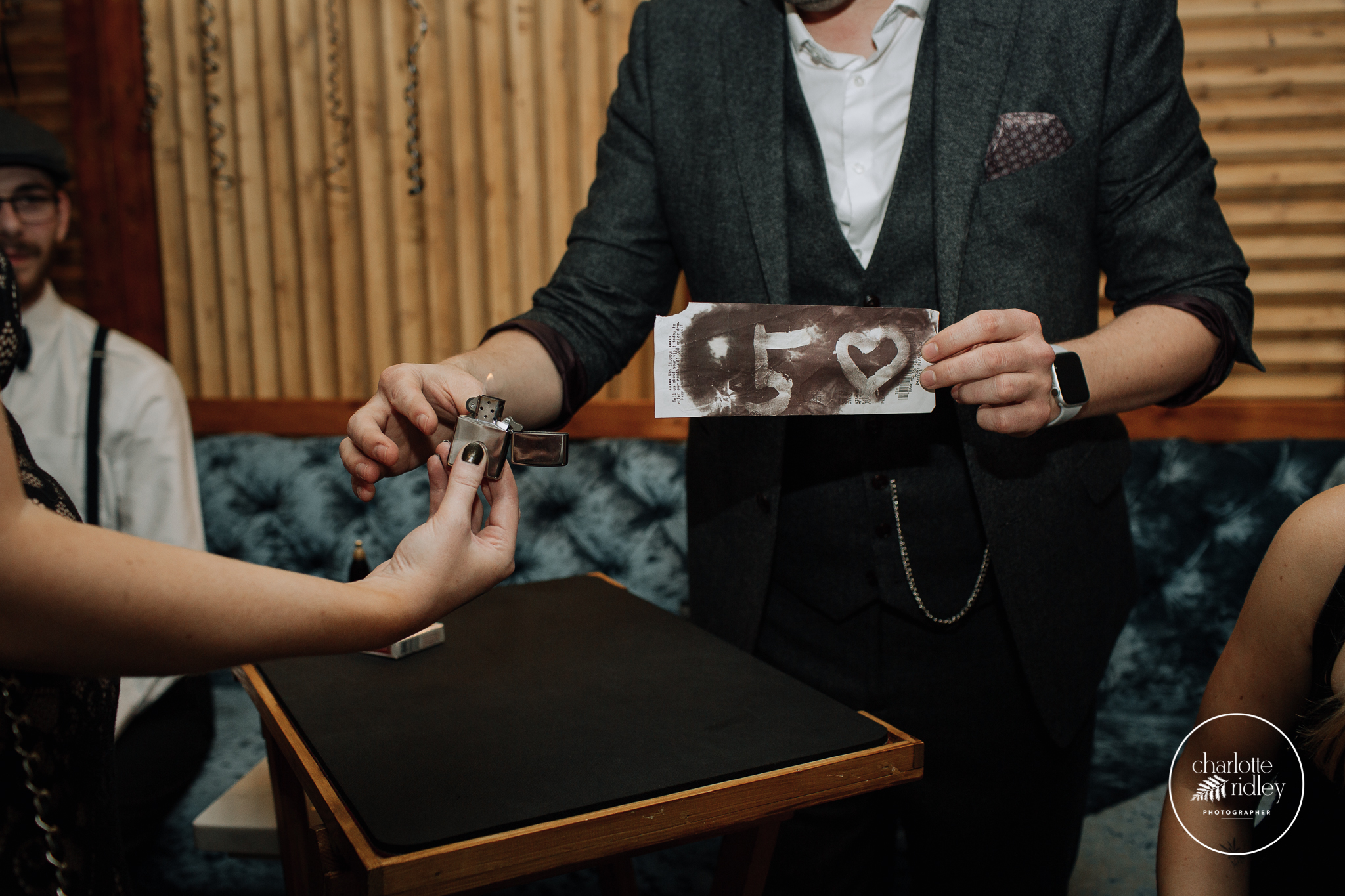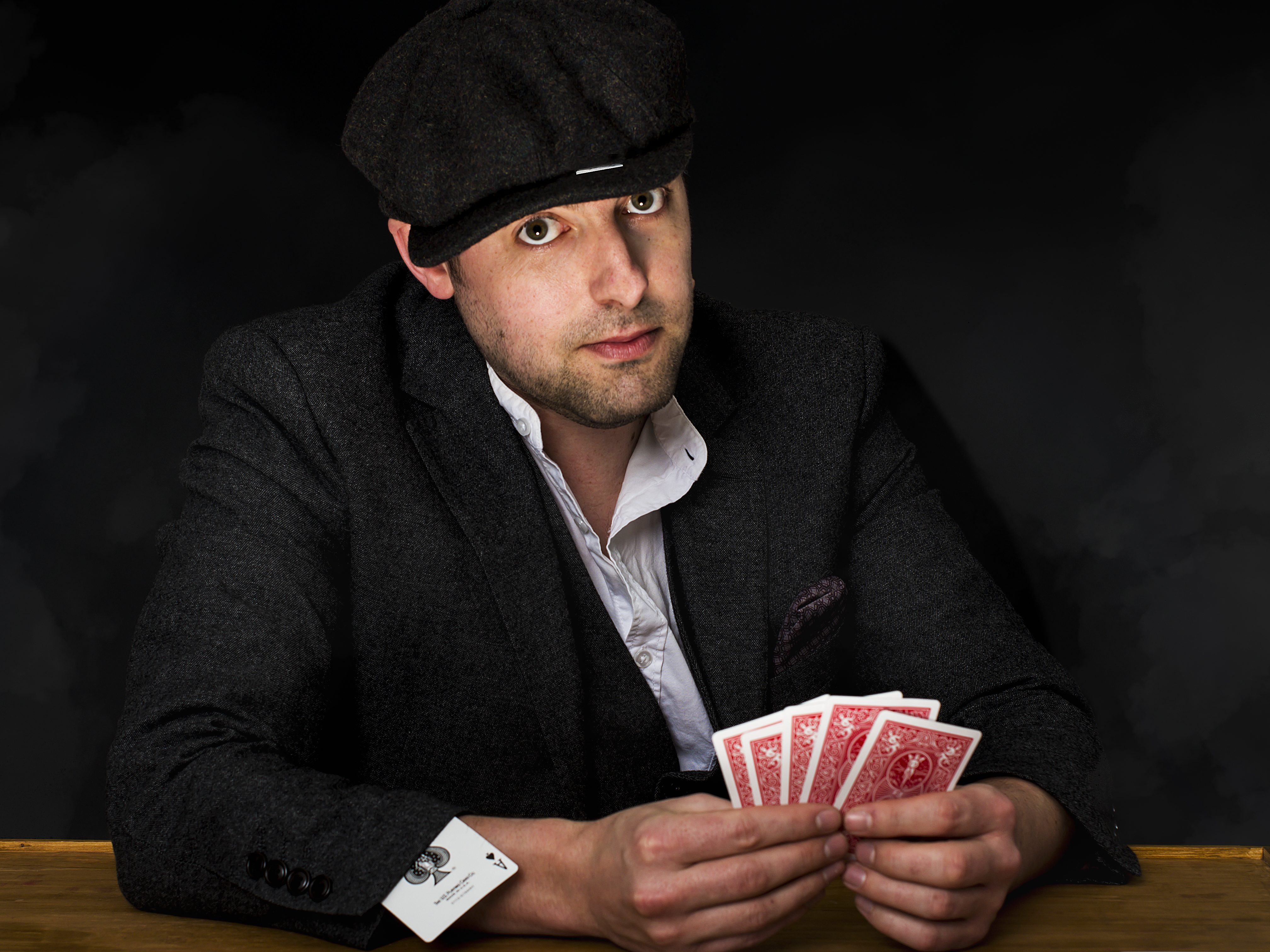 Russ Appleby is the UKs first professional magician providing Peaky Blinders themed gambling magic at Peaky Blinders & Great Gatsby events throughout Britain & abroad. He specialises in audience participation and interaction. Russ often has the magic happen in your guests hands. Nothing quite hits harder than having an amazing Peaky Blinders magician in keeping with your hard work in planning a Peaky Blinders or Great Gatsby event. Russ Appleby has built his reputation as a top class magician on performing with guests far & wide & can now offer bespoke 1920's gambling themed magic to entertain your guests with street con games.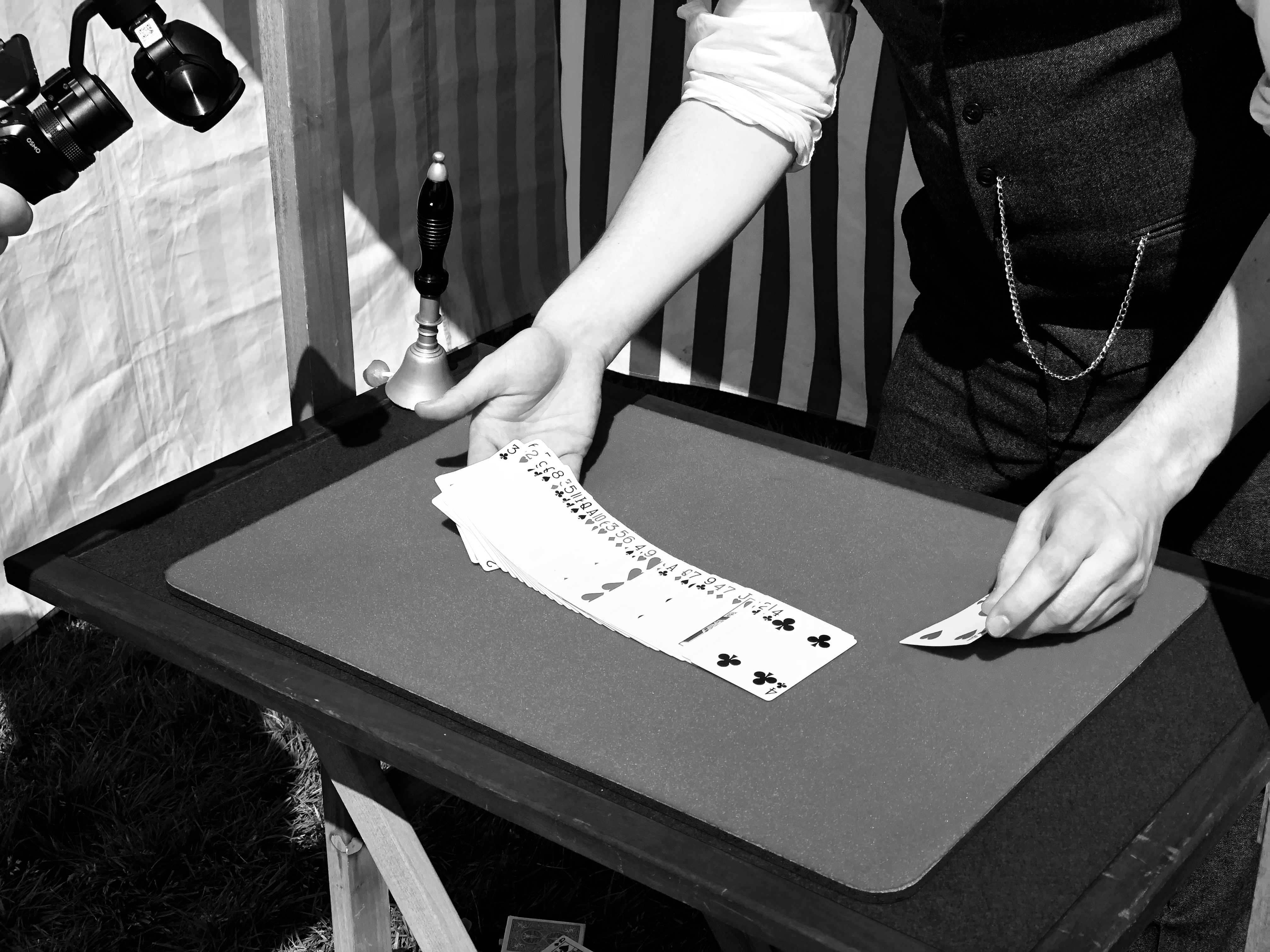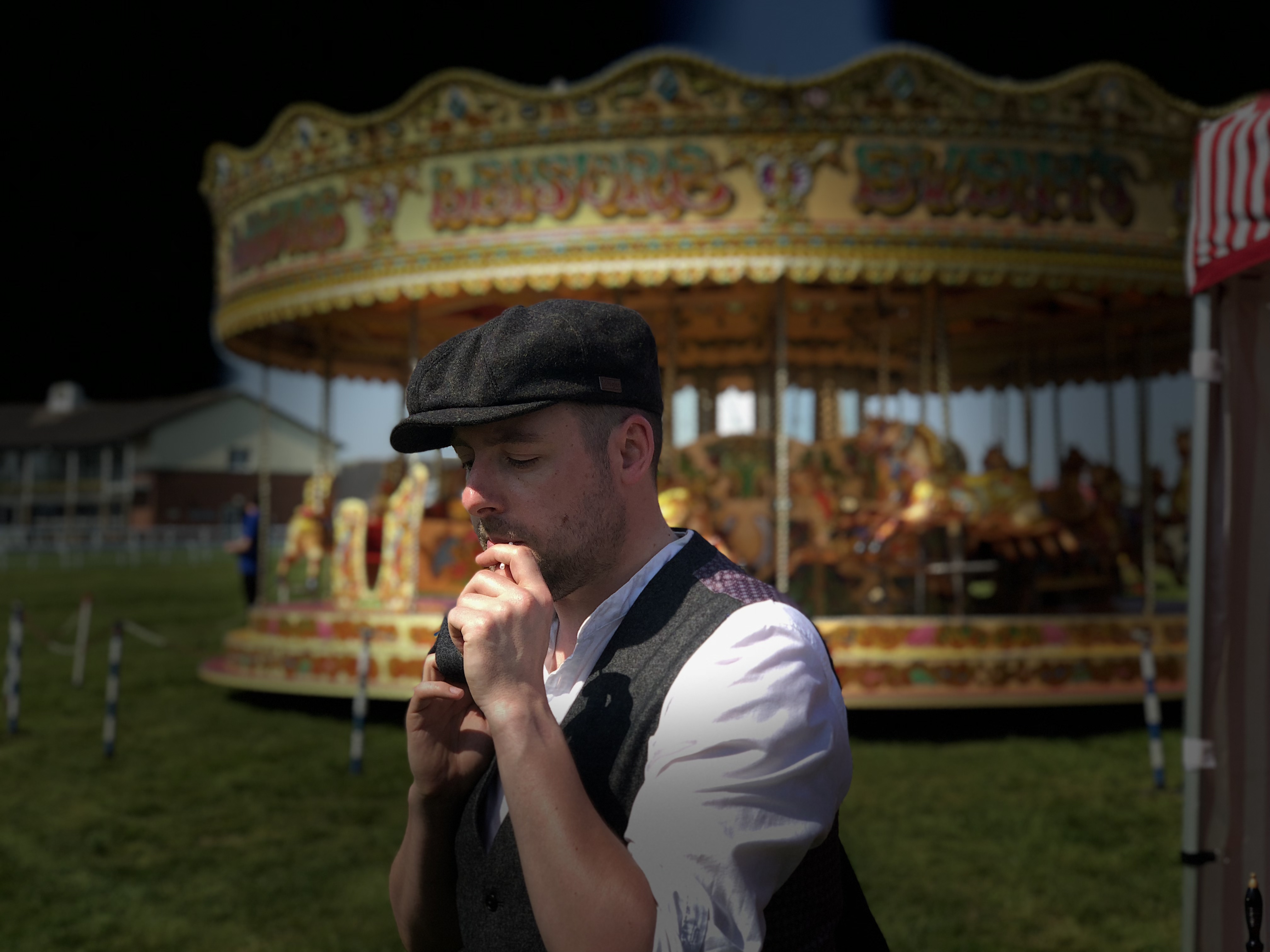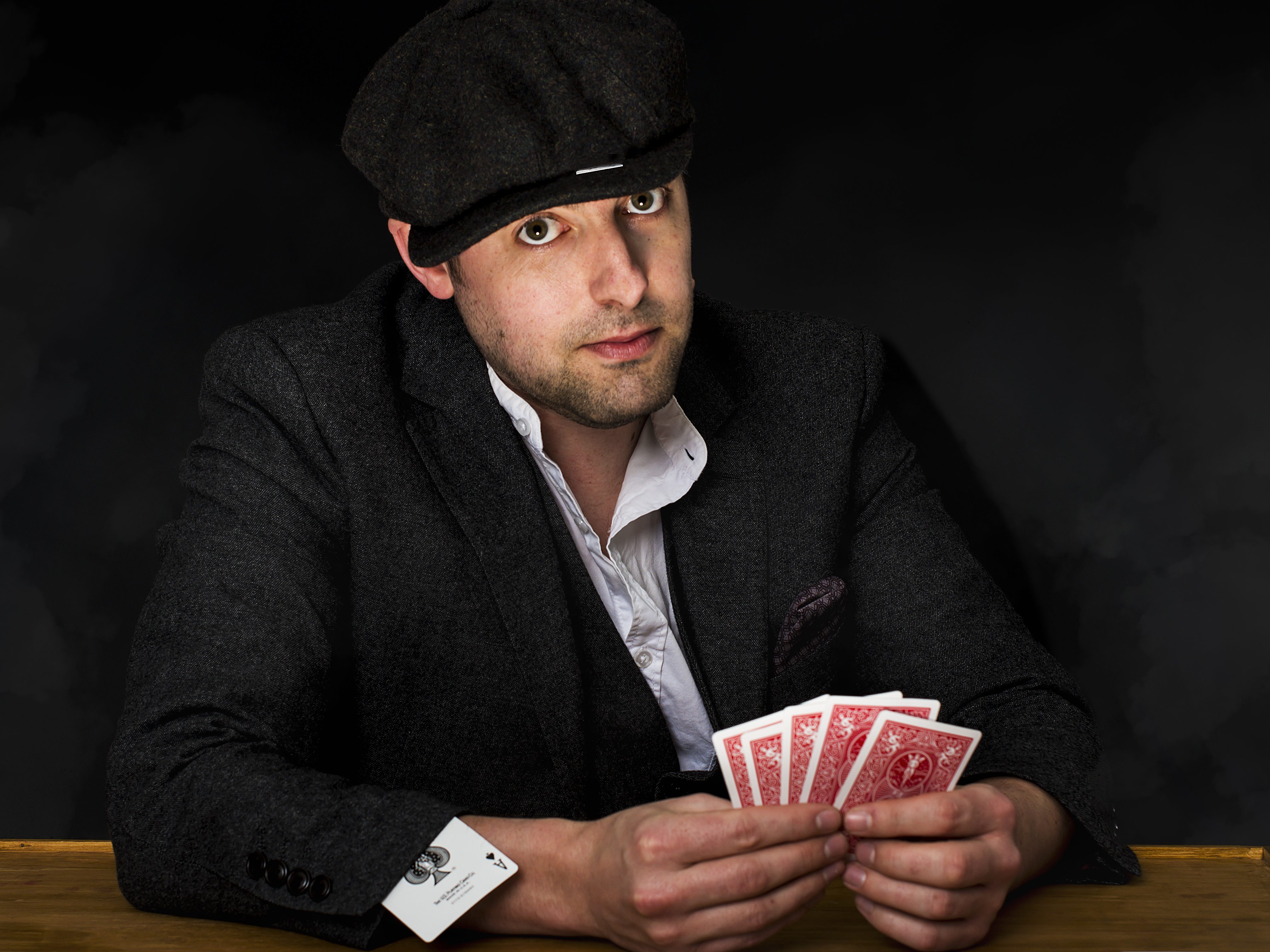 Traditional con games which were popular at racecourses at the time include;
Find The Lady – Still played to this day on the streets of London, Barcelona & Berlin. Russ explains this classic 3 card monte scam in an entertaining & engaging way. It gives your guests a chance to play along without being taken for all they have.
The 3 Shell Game – A classic gang scam involving confederates & amazing sleight of hand which is still popular on the streets of America. Although now illegal to play Russ will engage your guests & amaze them with this classic of the streets. Your guests will be enthrawlled as they try to beat the cheat even when he explains how the scam is pulled.
Which Hand? – Russ performs a classic parlour game involving nothing more than a coin & the participant's hands. Try to outsmart Russ as he guesses which hand the coin is in using psychological techniques to lay traps. Russ will stay one step ahead of you all the way even betting his own money if you manage to win.
Memory Test – Russ breaks it all down to its simplest form & has you remember 2 playing cards but pulls the rug from underneath you just as you are sure in your decision.
Street Thief – Russ will give demonstrations on dexterity using magical routines to entertain with classic magic effects. Hold onto your wallets & rings, you never know where they'll end up even when you think you know the score.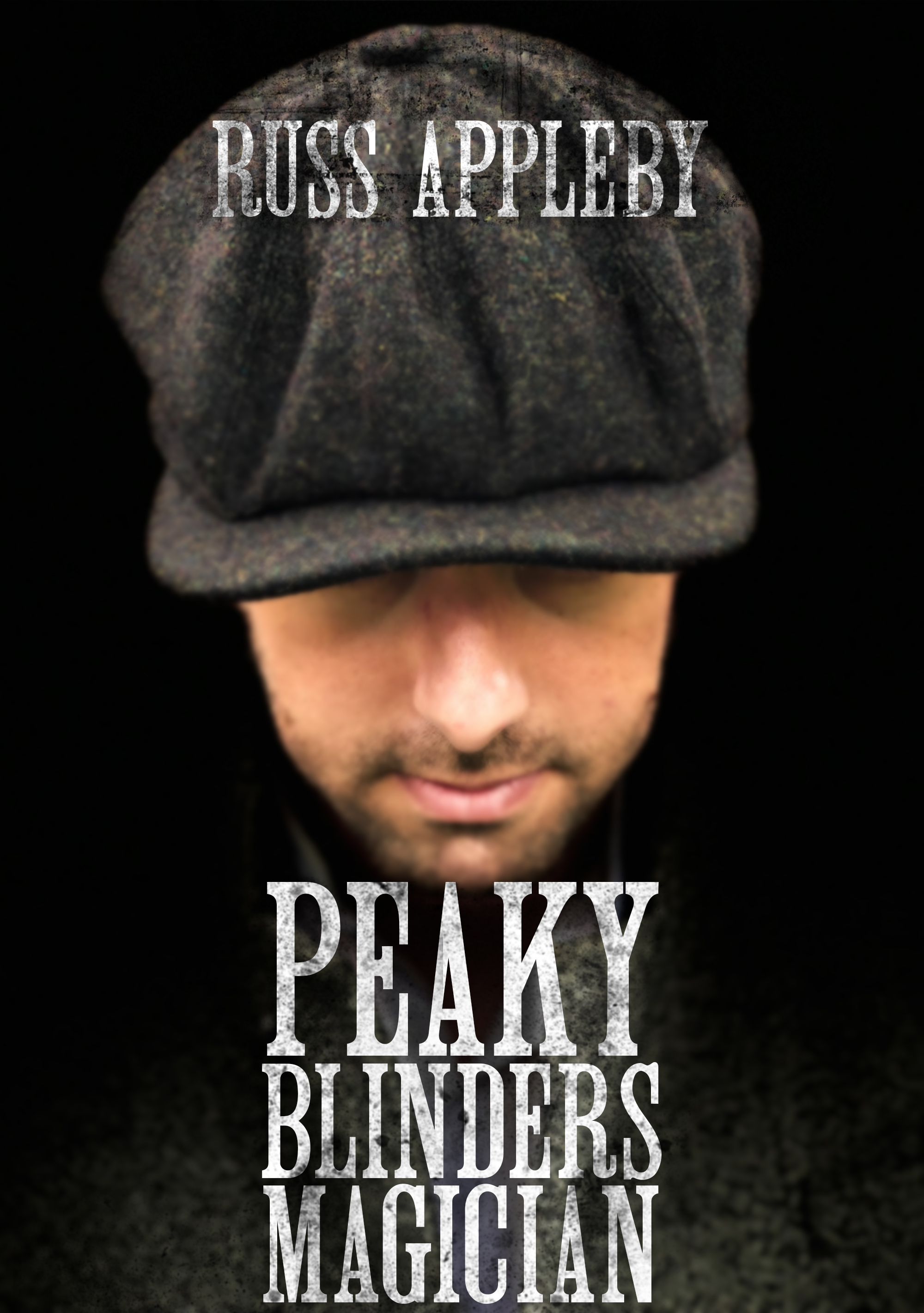 Comments
"Just a quick email to say thank you ever so much for the amazing magical entertainment at our Peaky Blinders event at the weekend. I've had loads of guests who raved about how effective it was & made the night for them"
Graham
"I just wanted to say a huge thank you to you for the incredible con games you ran for all our guests during what was a hectic night for me, it put my mind at rest knowing I could leave you to do your thing & amaze the guests. Everyone thought you were fantastic, you'll definitely be booked for our next Peaky Blinders night."
Carol
"You were amazing. Everyone was so impressed by your skills and loved the magical spin you put on the con games. It helped to give originality to our Peaky Blinders event."
Joanne
"Russ you were awesome. You really made the night special. It lifted the whole event & gave us the edge we needed. Everyone loved it so you'll definitely be here for the next Great Gatsby event."
Kathy